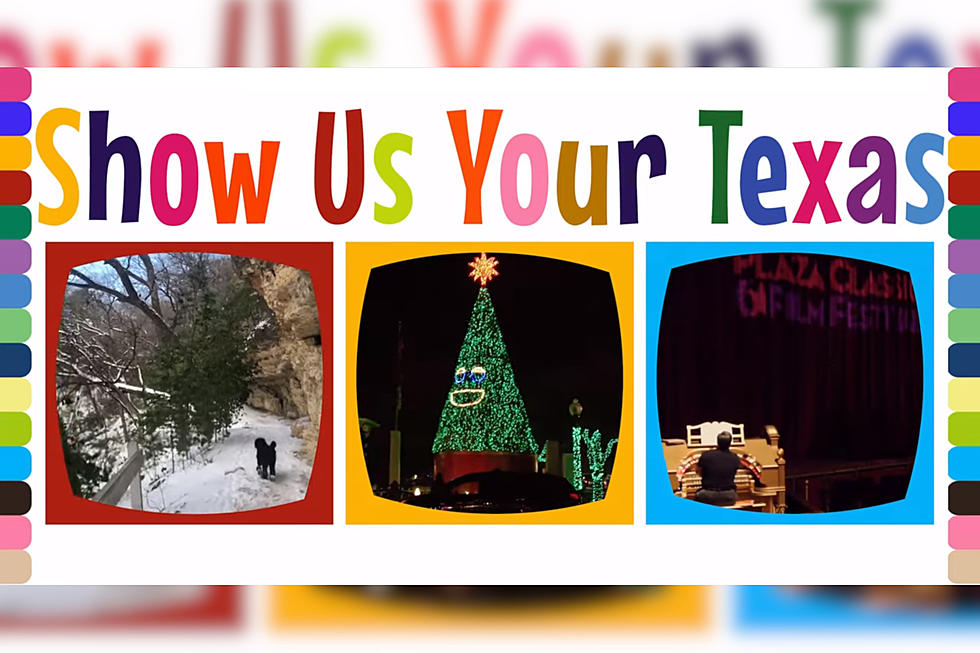 Texans Invited to Help with Video Record of Events and Traditions
Texas Archive of the Moving Image, YouTube
Thanks to our camera phones, just about everyone is recording video almost daily nowadays.
Many of us like to film local events and traditions so we can relive those memories later, and now we're being invited to share those unique memories and perspectives with the entire world.
The Texas Archive of the Moving Image is inviting people to contribute videos to their 'Show Us Your Texas' Digital Round-Up.
The goal is to document and archive footage from everyday people that's captured places, traditions, events, and pretty much just anything Texas.
Maybe you've filmed a dive into Jacob's Well or a bull ride at your city's annual 4th of July rodeo. Maybe you've taken pictures at Nature in Lights, a field of bluebonnets, a beautiful farm with cattle, or just a big catch a Lake Belton. Whatever you've captured, it could be a part of Texas history if you feel like sharing it with this project.
They ask that any video submitted be appropriate for kids in classrooms, so if you were a little too rowdy in the video, maybe keep that one to yourself.
Videos can be submitted here.
This is a great way to help future generations get an idea of how we've been living today. There'll be all kinds of footage of the big world events from news stations and law enforcement, but how much of what we do every day as Texans will be preserved? This is your chance to put your stamp on history and show future Texans what our lives were like.
LOOK: Milestones in women's history from the year you were born
Women have left marks on everything from entertainment and music to space exploration, athletics, and technology. Each passing year and new milestone makes it clear both how recent this history-making is in relation to the rest of the country, as well as how far we still need to go. The resulting timeline shows that women are constantly making history worthy of best-selling biographies and classroom textbooks; someone just needs to write about them.
Scroll through to find out when women in the U.S. and around the world won rights, the names of women who shattered the glass ceiling, and which country's women banded together to end a civil war.