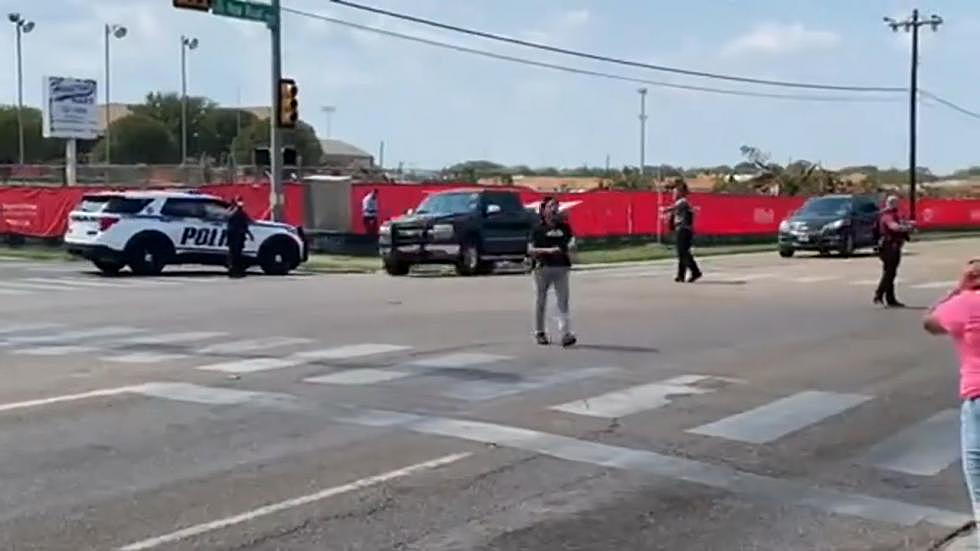 Rumor Led to Waco High School Lockdown
YouTube/ KCENTV
Waco, Texas definitely had a scare today. Rumors of a possible attack circulating Tuesday led to a lockdown at Waco High.
WHAT HAPPENED TODAY AT WACO HIGH SCHOOL?
Our news partners at KWTX report that, thankfully, the threats turned out to be a rumor. However, that gossip had real world consequences that led students, parents, and staff to react as if there was actually a threat.
NO SHOOTER, BUT PLENTY OF QUESTIONS
As of right now, there is no indication that there was ever an active shooter. However, KWTX reported that there were similar rumors of shooters at schools across Texas Tuesday, though it's unclear if any were directly connected to this case.
School officials took the threat seriously, and around 2PM, police arrived to sweep the campus and perform safety checks. They determined that no shots had been fired, and say they're investigating the source of the threats.
THESE THREATS AREN'T FUN AND GAMES
Thankfully nobody was hurt, but students, staff, and parents were obviously scared for the safety of their children. While it's good to see a school take such threats seriously, there are questions arising now about how school districts can better communicate information to parents and keep them up to date on what's happening, especially during emergencies.
39 Missing Children Found in Two-Week Rescue Operation in Georgia
Texas 6 Most Wanted Fugitives
Take precaution and familiarize yourself with the following faces. These criminals are currently listed in the Texas 10 Most Wanted.
Meet Texas' Most Wanted Fugitives