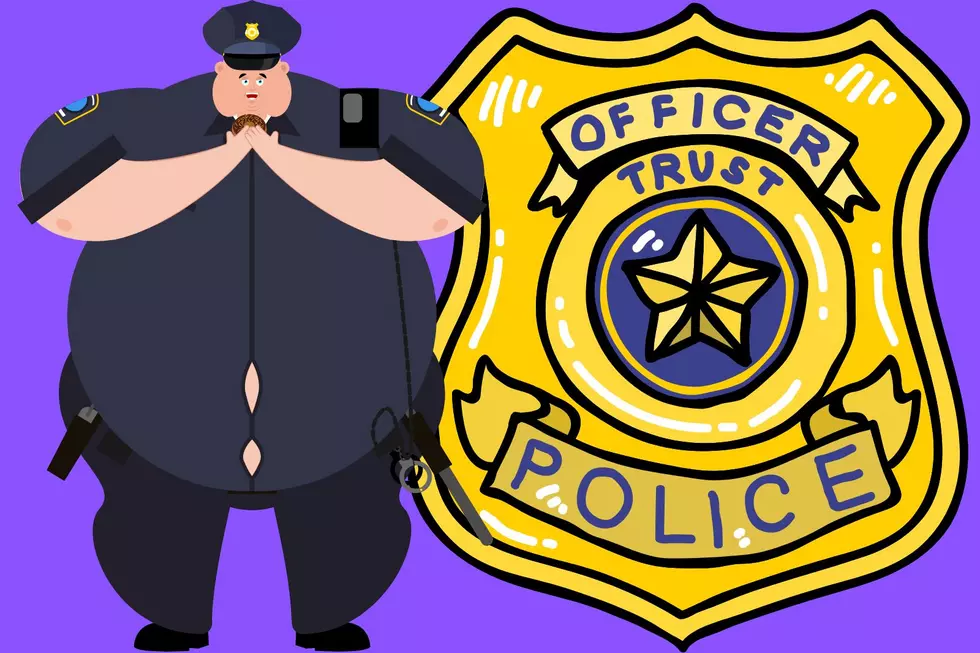 Texas DPS Cuts Troopers Some Slack on Their Slacks – 1 Inch, To Be Exact
Canva
"Give an inch, take a mile." You've probably heard that before, right? Well, in this case it's literally give an inch, take an inch.
According to the Dallas Morning News, Texas Department of Public Safety troopers will have some room to grow, if you will, as waist measurements will expand by one inch for both men and women.
...And a Pinch to Grow On
The good news for DPS troopers who struggle to meet the waist measurement requirements is that the department will now given them an extra inch's worth of leeway. For men that means increasing the waist measurement to 41 inches and for women it goes up to 36 inches.
The physical fitness and command presence policy has been somewhat controversial over the years, as it would punish those who exceeded the weight and waist limits by not allowing them to take part in uniformed off-duty employment and extra overtime assignments while also penalizing them to desk duty.
Commanding Presence
Most of those consequences are now gone, but waistline requirements are still being enforced - albeit with the extra inch now being allowed. DPS leadership says waist requirements are necessary because troopers need to have a commanding presence while dealing with the public.
Commissioner Dale Wainwright says,
"DPS is obviously a premier law enforcement organization and will continue to be so, for that to happen, we have to have commissioned officers who can do their job physically as well as mentally at an excellent level."
Physical Fitness Tests
DPS troopers are still required to take physical fitness tests twice a year. Those who are not in compliance are still required to enroll in a fitness improvement plan that includes exercise goals, nutrition diaries and whatever else they are doing to improve their overall physical fitness.
The men and women of the Texas Department of Public Safety are pretty much in shape and capable of handling just about any physical demand presented to them. That extra inch they are allowed won't stop them from taking care of business when it becomes necessary.
Have You Seen These People: Texas' Most Wanted Criminals
If you have seen any of these criminals, alert Texas Authorities at 1-800-252-TIPS (8477).
Did You Know Some of Your Favorite Restaurants Started in Texas?
It's got to start somewhere, and Texas seems to be a great place from which to launch a tasty restaurant chain.