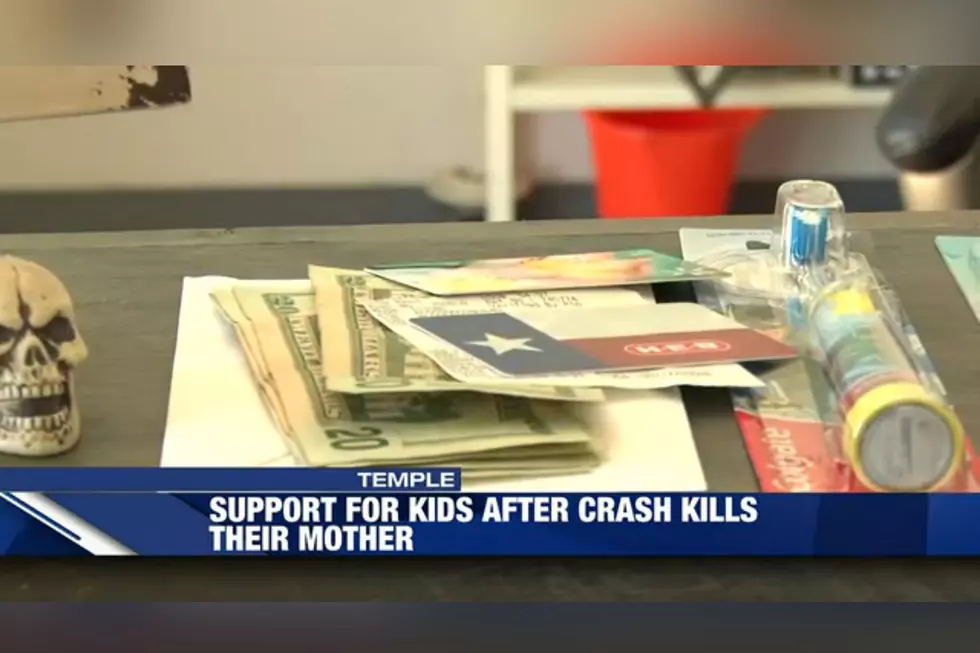 Temple, Texas Daycare Helping Three Young Children Who Lost Mother
KWTX/Canva
One daycare in Temple, Texas is helping three children and their grandmother in the wake of a devastating loss.
A Car Accident In September
According to our news partners at KWTX, on the morning of September 25th, Cristina Canul, a mother of three, lost her life in a car accident in Harker Heights. Her children, all under the age of seven years old, have now been placed in the care of the their grandmother.
The children are attendees of Because We Care Learning Academy in Temple, and when the daycare and early learning center heard about what happened to this family, they quickly moved to do what they could to help the family focus on healing.
Employees told KWTX that, much like Cristina would help others, they want to help the family during this time.
Regional manager of the day care, Morgan Yarbrough, stated that Cristina "did everything for those kids, at one point she was working two jobs just to take care of them."
Donations For The Family
Because We Care is collecting items such as cash and toy donations to help the family. KWTX also revealed that staff members put together care packages that were delivered to the grandmother. The learning academy has also stated that donations will still be taken for the three children while they keep attending the institution.
Cristina's sister, Maria, will also help raise the three children. She has set up a GoFundMe for those who are moved to donate what they can to help this local family as they mourn the loss of a mother, daughter, and sister.
Family budgets are tight these days, so if you're not able to donate at this time, please at least keep this family in your prayers as they navigate this turbulent time.
Kudos to Because We Care for living up to their name and demonstrating compassion.
10 Easy Things to Grow In Your Texas Garden
Whether you're an amateur, novice, or pro, these plants are easy to grow in any Texas garden.
According to You, These are The Top Taco Spots in Central Texas
Looking for a new place to try for tacos? Where you at, Temple? Belton? Killeen? The people have spoken and these are the best places to get tacos in Central Texas.
List of Places You Can Enjoy a Drive-In Movie Theatre in Texas
Texas use to be home to the most drive-in movie theatres in the U.S. with more than 400. That number has dropped to 20 but if you're looking for a nostalgic place to go enjoy a drive-in movie, here's where you can find them.
5 Beautiful State Parks Near Central Texas