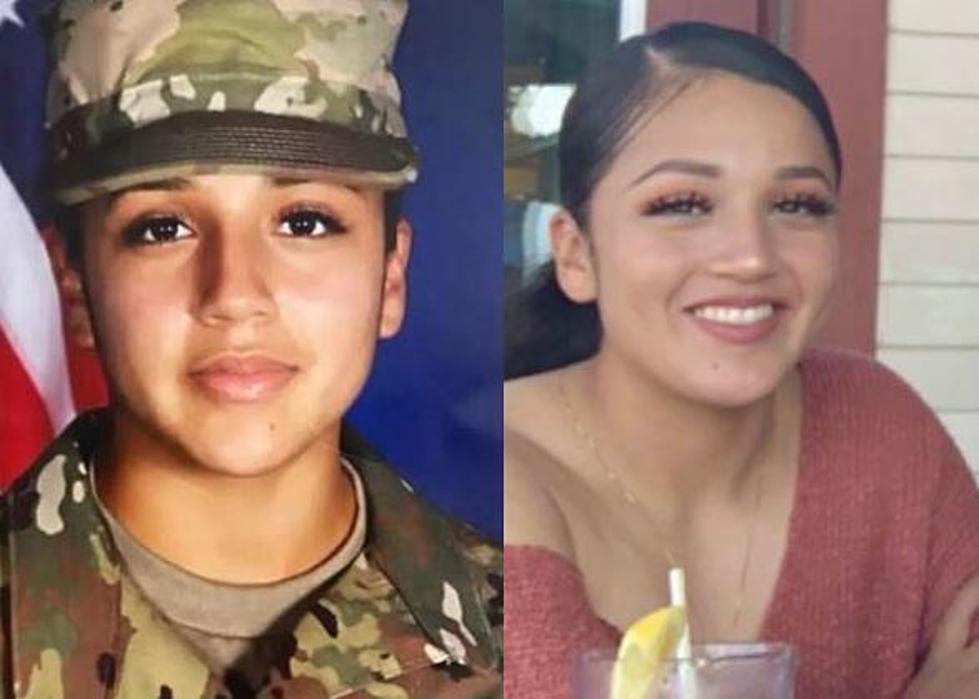 Remains Found During Search for Missing Fort Hood Soldier Vanessa Guillen
Credit: Fort Hood
There may progress as it relates to finding a missing Fort hood soldier.
More than two months ago, Pfc. Vanessa Guillen disappeared without a trace from Fort Hood, according to KWTX TV.
Keys to her car and her ID were later found in the armory room where she worked.
Something has always been weird about this case to me, seeing as how she went missing after her family says she made a few complaints about being sexually harassed by a superior on base, but feared reprisal if she reported it.
Last week,  Congresswoman Sylvia Garcia publicly stated that Army Officials suspected foul play in Guillen's disappearance.
The Chief of Public Affairs from the US Army Criminal Investigation Command said via a statement that "after receiving additional information agents have discovered what has been described as partial human remains after analysis from a forensic anthropologist agent".
He also wanted to stress that identifying the remains will take time. They were found in an area of the Leon River where searches had been conducted before. Today's search was reportedly prompted by a tip.
Because investigators have not identified the remains or released new information, it's too soon to tell if this is how the search for Pfc. Guillen ends. We certainly hope not for the sake of her family.
Again, investigators have not identified the remains. However, Texas Equusearch founder Tim Miller reportedly told our partners at News 10 "the search is over" as he left the scene.
KEEP READING: See notable new words that were coined the year you were born