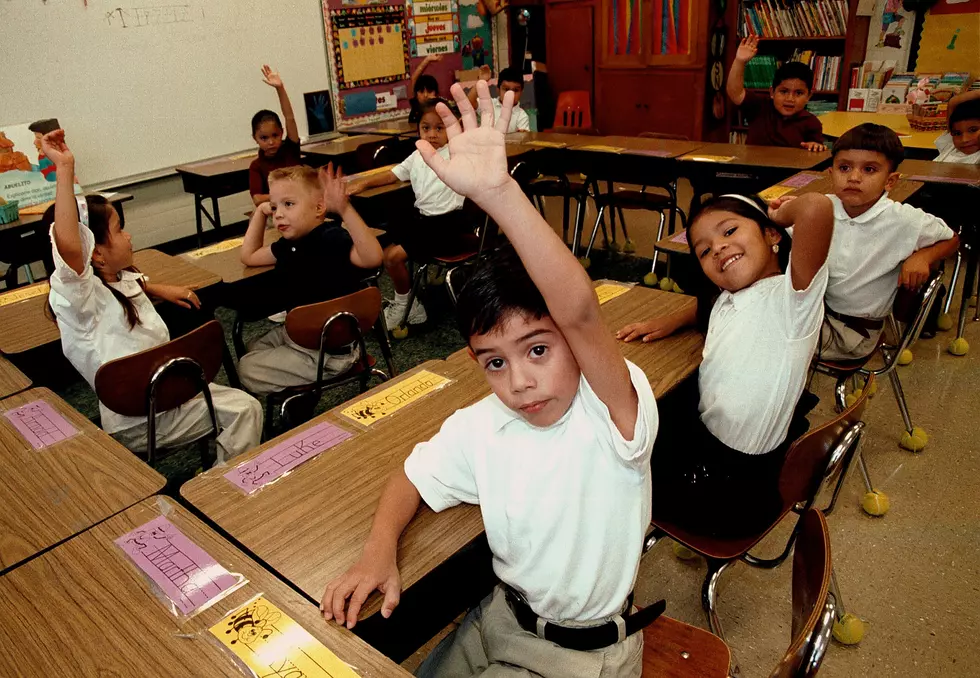 Killeen, Texas Putting the Star in Their Logo: Mentorships Helping Students
Getty Images
In life, all of us at some point need help learning any topic or life lessons. Myself personally, I would have never gotten where I am today without the help of teachers in school or in the radio business. Now kids in Killeen, Texas will have a chance to find out just much having a dedicated and caring mentor can enhance your life and open up so many possibilities.
The Killeen Independent School District has also noticed that mentorships are beginning to help young students in their studies in school. Schools are now offering community mentorship opportunities to kids to help improve various facets of their school learning.
According to KCEN, 57% of students in the school system are considered "at risk." With this mentorship program in place, the system has already shown signs of working.
A fifth grader interviewed by KCEN, Antwoin Brown-Danner, is a KISD student who is trying to improve himself:
"When somebody gets on your nerves or something you are so quick to react instead of thinking before." Brown-Danner continued on, talking about himself in those situations, "Sometimes I do it, but sometimes not."
It's not just the classrooms where mentorships occur. They also happen in the lunchroom while students are eating.
The Omicron Pi Chapter of Omega Psi Phi Fraternity steps in to help to watch kids during lunch time on Friday. When interviewed by KCEN, Quincy Brown said watching the young ones helps them understand behaviors better.
"It is very important for them to understand they have options and decisions, but in order to be successful they have to want to change, want to do good."
The results are beginning to show for the young 5th grader Antwoin Brown-Danner.
He said "Now I am making A's and B's because my teacher gave them my report card. Then they give us math work to help. "I'm getting A's and B's now."
Personally, I think this is wonderful for the young ones in the city of Killeen and great for the adults too!
By the way, Temple ISD has a mentorship program as well. If you'd like to volunteer and make a real difference in the life of a child, you can find the information you'll need here. Never underestimate the enormous positive impact your time and guidance could have on a kid.
5 Beautiful State Parks Near Central Texas
Top 20 Restaurants Central Texans Wish Would Come to Temple
A while back, I
asked the good people of Temple
if they could picture a good restaurant to fill the lot on North General Bruce Drive where the soon to be torn down Long John Silver's stood.
This was before it was announced that a Dutch Bros. Coffee location would open there (which was one of the places I predicted as a contender in our article).
So now Dutch Bros. is open in that spot, but the responses to my survey were interesting because they paint a picture of just how diverse Temple's population is. People recommended some familiar restaurants with locations in the surrounding area, but also a few I'd never even heard of.
Here are the top 20 results of the survey. Let's see what the good people of Temple are craving!
10 Easy Things to Grow In Your Texas Garden
Whether you're an amateur, novice, or pro, these plants are easy to grow in any Texas garden.
Let's Explore The Silo at the Laughing Llama Farm in Troy