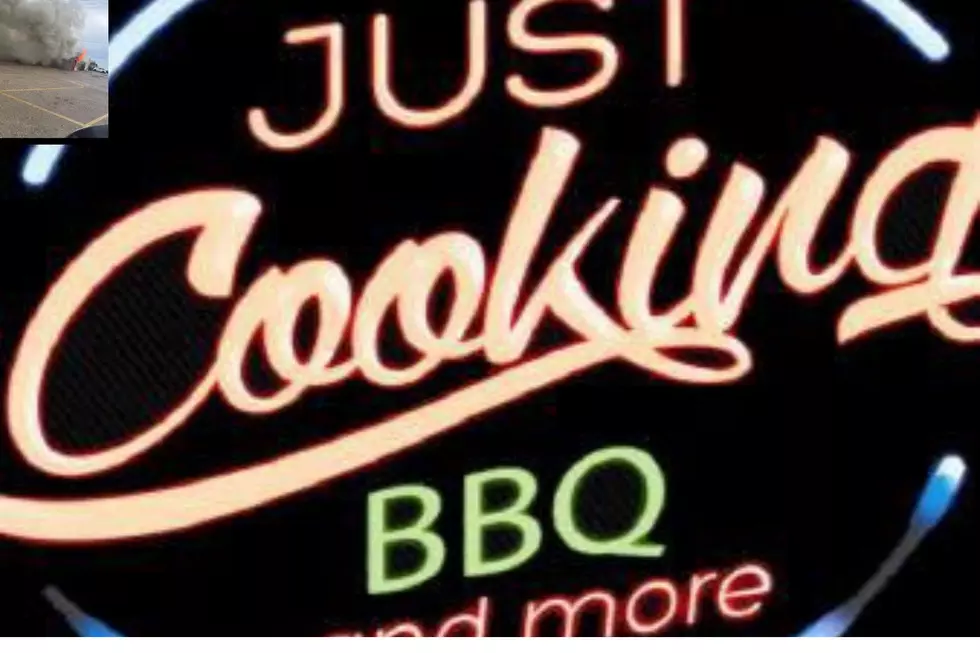 We Want Answers After Just Cooking And More In Harker Heights, Texas Caught Fire
Canva/ FaceBook
(Harker Heights, Texas) - I'm not exactly sure how the fire started at Just Cooking And More in Harker Heights, but what I can say is that my prayers definitely go out to the owner and every one of his staff members.
JUST COOKING AND MORE IS NOT JUST A RESTAURANT - THEY ARE FAMILY
Just Cooking owner Arthur Lee Scott is a friend of my family and former classmate who has inspired a lot of people to go out and follow their dreams when it comes to being an entrepreneur. His wonderful restaurant hasn't been open for more than a decade, but has already earned it's place as a staple of Central Texas cuisine.
TRAGEDY STRUCK THIS BELOVED LOCAL BUSINESS
The Harker Heights and Killeen Fire Departments were dispatched to the restaurant on W. Veterans Memorial at 9:05 AM Wednesday, November 23. Harker Heights Fire Chief Paul Sims said firefighters were initially worried that employee was inside the building, but soon discovered the person had made it out safely.
Thankfully, it only took about 15 minutes for fire crews to get the blaze under control. Sadly, Chief Sims said there was significant fire and smoke damage to the main structure and some adjoining buildings.
The cause of the fire remained under investigation Wednesday afternoon.
WHY DID THIS HAPPEN TO JR SCOTT?
Everyone all over Central Texas, social media, and even myself want to know what caused this fire and how much of a setback it will be for this beloved local entrepreneur.
Arthur is well respected in the city not only as an amazing grill master, but also as a friend. To have this happen the day before Thanksgiving is a tragedy, but at least we can be thankful no injuries were reported.
GOD BLESS JUST COOKING AND MORE STAFF
On the behalf of everyone in Central Texas, I think it's safe for me to say that our prayers go out to Arthur Lee Scott and his staff. Once I have more information about this incident, I will let all of Central Texas know. God bless Just Cooking And More, and God bless Central Texas.
Check Out Snow Day Pictures From Listeners in Killeen And Temple
5 Beautiful State Parks Near Central Texas
Let's Explore The Silo at the Laughing Llama Farm in Troy