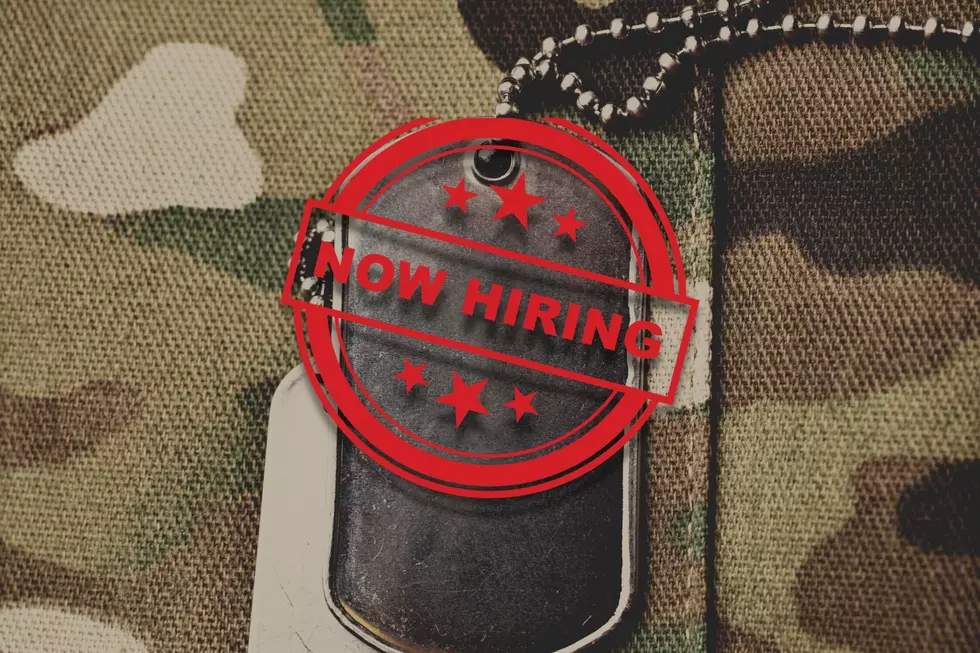 Job Fair at Fort Hood For Transitioning Military Members
Canva
If you're looking for work, here's some good news! Fort Hood is having a job fair Wednesday, September 14th from 11 a.m. to 3 p.m. at the Lone Star Conference Center.
This is a free hiring event for all transitioning members of the military, including veterans, military spouses, and their families.
Military Job Fair
Transitioning from a military career to a civilian one can be difficult for service members and their families. Recruit Military provides support and assistance for those seeking employment by guiding them into long term civilian careers.
According to Recruit Military, 95 of the nation's top employers will be in attendance at Wednesday's job fair. Free registration is available online to all transitioning military, veterans, military spouses, and dependents. Recruit Military has held a total of 11 events in Fort Hood, drawing 3,101 attendees and 560 exhibitors.
Job Fair Checklist
Before attending this event, you should register online, as the job fair will be low-paper and low-contact. Your RecruitMilitary profile will allow exhibitors to see your information and resume digitally.
Fort Hood Job Fair Location
The Lone Star Conference Center is located at 24th Street BLDG 5764 on post. Free parking is available just outside of the venue.
If you do not have an active military ID or CAC, you are required to request a base pass at the Marvin Leath Visitor's Welcome Center on T.J Mills Blvd Building 69012, adjacent to Fort Hood Main Gate. The center provides visitor access passes for non-DoD ID card holders. You can also get more information by calling the Marvin Leath Visitor's Center at 254-287-9909.
Texas in Top 10 Best States to Work from Home in America
How many people do you know that work from home? Since the pandemic, the number of employers with remote jobs has risen steadily.
WalletHub
used 12 factors to compare 50 states and the District of Columbia, including the percentage of people working from home, internet cost, cybersecurity, plus size and population concentration of homes in the state.
Let's take a look at the states that are the best for remote work, and where Texas sits on the list nationwide.
The Top 10 Worst Places to Live in Texas
While it's always a good idea to know about areas with the lowest crime rates and best recreational opportunities when you are looking for a place to live, it's also important to know which places to avoid. Even if you move to a neighborhood with a low crime rate, you could also be close to less safe communities.