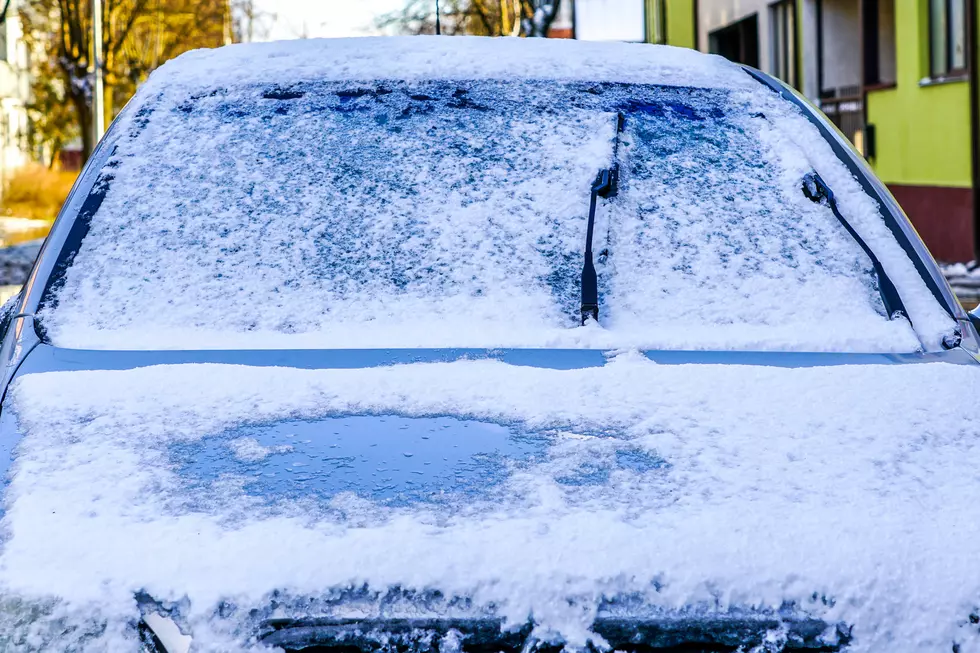 Harker Heights Mechanic Shares Tips on Safely Defrosting Your Car
Getty Images/iStockphoto
Shouts out to our news Partner News 10 KWTX, who aired a report about the proper way to defrost your car.
They spoke with Kenneth Freeman, a local Harker Heights mechanic from Running Right Autocare who provided some tips to defrost your car during these cold temperatures.
- To quickly defrost, use an ice scraper or a spray defroster.
- Give your car time to warm up, so windows can defrost.
- Pour warm water on the car door handles, but don't pour hot water on the car's windshield. Your windshield may crack!
- Use Antifreeze in your car.
- And most importantly, keep a half tank of gas and blankets in your car for your safety.
Here's one you might not think about, but its very important. Freeman says there are two functions of your car that can take damage if you try to use them while they're frozen.
First, don't try to roll your windows down before your car is fully warmed up. Freeman says his garage sees a lot of broken window regulators after freezing days because people don't realize they can be damaged if the windows are frozen in place.
Second, don't turn on your windshield wipers right away. Like with your windows, you need to give it time because you could damage your wipers or even break them.
Please take the advice of the mechanic. It's tempting to rush defrosting your car, so make sure you give yourself plenty of time before you need to leave.
According to KWTX, weather conditions are expected to get worse over the next few days through Tuesday with freezing/icy temperatures. We could even see 2 to 4 inches of snow.
Take it easy driving, and be safe out there.
LOOK: Here are 25 ways you could start saving money today
These money-saving tips—from finding discounts to simple changes to your daily habits—can come in handy whether you have a specific savings goal, want to stash away cash for retirement, or just want to pinch pennies. It's never too late to be more financially savvy. Read on to learn more about how you can start saving now. [
From:
25 ways you could be saving money today
]