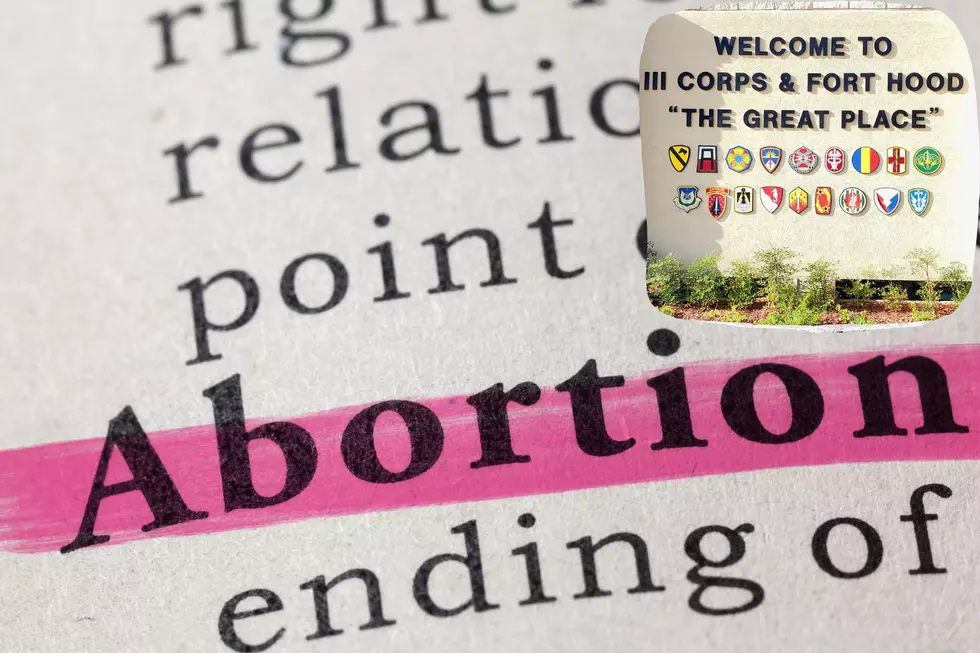 Fort Hood, Texas Servicemembers Will Be Allowed to Travel Out Of State For Abortions
Aaron Savage, TSM/Canva
The first day of early voting has begun here in Killeen, Texas. Election Day is not until Nov. 8th, however you have until Nov. 4th to cast your in-person ballot early. If you have voting questions, many can be answered here. Here's something you may not have known that is brewing up over at the Pentagon.
This Just In
Since Roe v Wade was overturned back in June, it has become a great concern and a hot topic among the almost 80,000 female soldiers who are stationed in states where abortion is restricted. Texas happens to be one of now 13 states that ban abortion with very limited (if any) exceptions. So, with Fort Hood being the largest active-duty armored post in the United States Armed Forces, having close to 6,000 female soldiers stationed here, the news coming from the Pentagon is definitely making its rounds.
Protect And Serve
In a memo released on Oct. 20, 2022, by Defense Secretary Lloyd Austin, the Pentagon is making a major move to provide leave and reimbursement of travel costs for troops who are having to travel out of state to terminate pregnancy. There will also be protections for health care providers who will be performing these procedures.
Here and Now
As it stands now, military healthcare providers are not allowed to provide abortion services. According to the law in Texas, abortion is banned, and there are no exceptions in the case of rape or incest. This is leaving servicemembers at Fort Hood, among other duty stations, looking outside of on-base doctors to perform the procedure. With this provision being put into place, all abortions would be allowed and servicemembers could travel out of state and would only be responsible to pay for the procedure itself.
When to Expect Changes
In the memo, Austin writes, "The actions outlined in this memorandum will be executed as soon as possible. All actions will be completed no later than the end of this calendar year, to the maximum extent possible. Our greatest strength is our people. There is no higher priority than taking care of our people and ensuring their health and well-being."
I'm pretty sure that is open for debate. Let me know your thoughts. Download our free app and send me a message in the chat. K-Lew out!
LOOK: 100 years of American military history