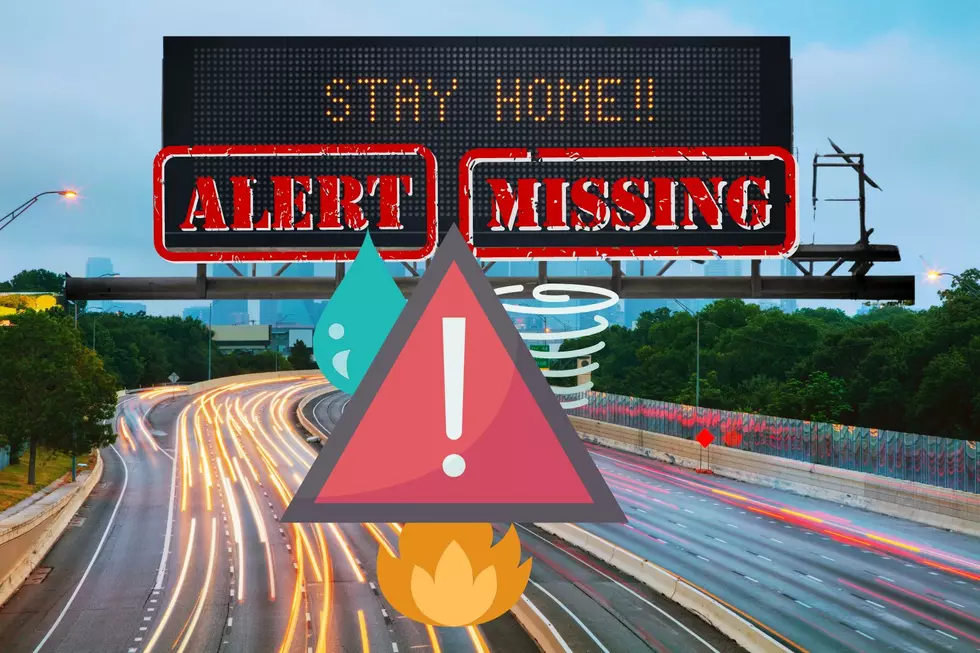 You Know Amber & Silver – What's a 'Clear' Alert in Texas?
Canva
By now, most people throughout Texas know about Amber Alerts, the notifications for missing and endangered children that show up on highway signs, social media, and on your phone.
When a person goes missing in Texas, these alerts have been sent to the public for more than 25 years. Currently, there are eight different standardized public safety advisories coordinated by the Texas Department of Public Safety in case of emergency. Some are used more often than others.
Active Shooter Alert
The FBI defines an 'active shooter' as someone who is actively engaged in killing or attempting to kill people in a populated area. This notification is designed to alert people in potential danger who are close to an active shooter situation.
Amber Alert
The most common emergency signal, an Amber Alert is issued for children 17 and younger who are possible victims of abduction.
Blue Alert
Blue Alerts are issued when officials are searching for people suspected of wounding or killing local, state, or federal law enforcement officers.
Camo Alert
The Camo Alert in Texas is a notification for missing current and former members of the United States armed forces, including the National Guard, reserve, or auxiliary unit.
Clear Alert
The Clear Alert is designed to bridge the gap between missing children and senior citizens. This notification is sent for missing adults who may have been abducted or are in immediate danger, and may also be used to locate potential suspects.
According to the Texas Department of Public Safety, the name of the alert also honors victims of violence which led to the CLEAR Alert legislation: Cayley Mandadi; D'Lisa Kelley; Erin Castro; Ashanti Billie and the Rest.
Endangered Missing Persons Alert
This notification is similar to a Silver Alert, for someone who has been diagnosed with an intellectual disability or developmental disorder that may be in danger.
Silver Alert
Silver alerts are issued for anyone 65 or older who is missing, has Alzheimer's, or is suffering from a similar disease.
Power Outage Alert
After the 2021 power crisis, lawmakers created the Texas Power Outage Alert to notify you when the state's power supply cannot meet the current demand.
Read More: She Inspired Amber Alerts - 26 Years Later Her Killer is Unknown
Bet You Didn't Know: 10 Bizarre Texas Laws Still on the Books
Many states still have strange laws on the books that aren't enforced or taken seriously anymore, and Texas is no exception.
Most of these laws are just funny now, but at one time, there was a valid (or at least somewhat valid) reason for them to exist.
Let's take a look at 10 of the weirdest ones in the Lone Star State.
The Top 10 Worst Places to Live in Texas
While it's always a good idea to know about areas with the lowest crime rates and best recreational opportunities when you are looking for a place to live, it's also important to know which places to avoid. Even if you move to a neighborhood with a low crime rate, you could also be close to less safe communities.