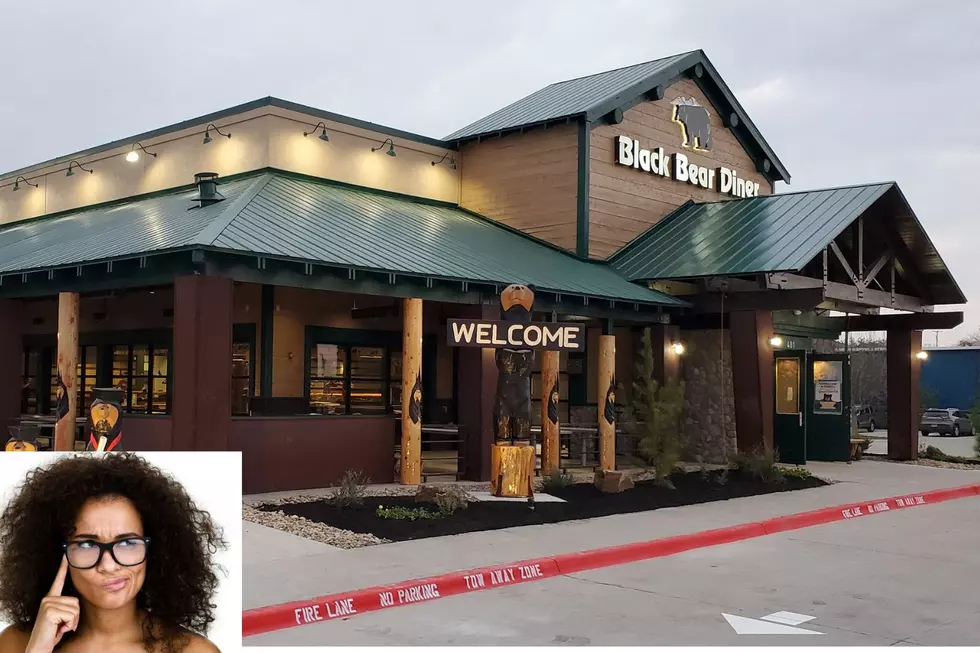 Does Killeen, Texas Approve Of The New Black Bear Diner?
Canva/ Facebook
Harker Heights, Texas has waited for almost over a year for a chance to dine at Black Bear Diner. As a matter of fact, I wrote an article earlier this year that you could find here on Black Bear diner making his debut in the South.
WEST COAST MEETS THE SOUTH FOR BREAKFAST
The west coast diner that's very popular on that side of the country is now in Central Texas right off the expressway. I had to know from our locals what was their opinion of the brand-new diner. I went to social media and asked how people in Central Texas are feeling about Black Bear diner and just as I expected, people did not hold back they gave their honest opinion.
WHAT DOES CENTRAL TEXAS THINK ABOUT BLACK BEAR DINER?
Based on the feedback I got, it is safe to say the Black Bear Diner has already made a good impression on the taste buds of folks here in the Killeen area. If you've never had Black Bear Diner, you are truly missing out. Some people told me that the food was somewhat mediocre and nothing to be wowed about, but I'm telling you right now that the minute I bit into my breakfast plate, I was instantly in love.
Black Bear Diner definitely has a 10 out of 10 in my opinion, and I feel like everyone in Central Texas should at least give it a try. We are all fans of good breakfast food here in Texas, and Black Bear Diner, in my opinion, does not disappoint.
WHAT DO YOU THINK?
I want to hear more opinions from the good people of Central Texas. Have you tried Black Bear Diner? How did you like it? Tap our free app and send me a chat message.
10 Central Texas breakfast Spots You Absolutely Must Try
Here are 10 of our favorite places to get the most important meal of the day in the Killeen-Temple area. Did your favorite make the list?
Delicious! Killeen, Texas Top 8 Female Chef/ Caterers You Must Know!
This is 8 Caterers and Chefs that are female from Killeen.
Killeen, Texas 10 Most Missed Restaurants That We Wish Never Left
I asked the good people of Killeen, Texas to go down memory lane and tell me some of their favorite restaurants growing up that are no longer here. They are truly missed, but the memories live on. Did your favorite make the list? If not, let us know! Tap
our free app
and send us a message with the Chat feature.