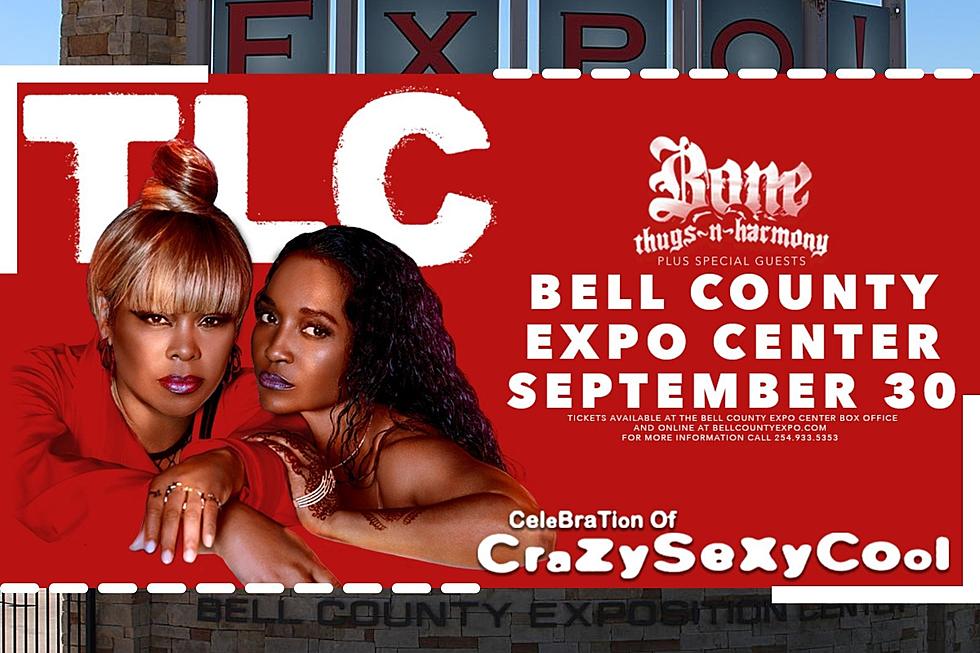 TLC Coming To The Bell County Expo, Get Ready For Crazy, Sexy and Cool For One Night in Belton
Image Courtesy of Bell County Expo Center
The biggest selling girl group of all time - TLC - will be performing on September 30th along with a surprise guest artist!
The Bell County Expo in Belton has become the premier spot for events, rodeos, and concerts in Central Texas, and because we are moving out of the pandemic it's time to have fun again!
TLC have released 5 albums and sold over 85 million records since the group's debut back in 1992.
They have gone on to win 5 Grammys!
After the tragic death of Lisa "Left Eye" Lopes in 2002, the group has only released one album entitled "TLC" back in 2017.
They continue to tour and make new music, and have made CTX one of their stops!
T-Boz has gone on to become a mom and author in her downtime, and recently hosted a syndicated radio show
Chili has gone on to appear in numerous TV shows and movies, most recently starring as Zora Neale Hurst in the biography film about Thurgood Marshall.
They both are ready to come to Central Texas to perform all of their hits!
Tickets are on sale on the Bell County Expo Center's website. You can also call (254) 933-5353 or hit up the box office.
You can win tickets if you have the free KSSM app. Just use the entry form below. Don't see it? That's because you're seeing this article on your desktop or mobile browser! Open it in the free app and you'll see the full entry form below.
Keep listening to MyKiss1031, because we'll have your chance to win tickets!
This is a great chance to see a group that have been a monumental influence on hip-hop and R& B as a genre and the roles women play in recording and business, and really just catch some of your all-time favorite songs live in concert.
It's TLC live at the Bell County Expo Center September 30. Let's pack the dome!
[
(SCROLL DOWN)
12 of Eddie Murphy's Best Movies Ranked
With the recent release of Coming 2 America, the sequel to the classic cult hit made back in 1988, I got to thinking about Eddie Murphy's other classic films. Whether he's talking to animals, wearing purple tight leather doing stand-up, or playing multiple characters in one movie, here are my Top 12 favorite Eddie Murphy Movies of All Time.
LOOK: 30 fascinating facts about sleep in the animal kingdom
READ MORE: 50 resources to help you educate your kids at home