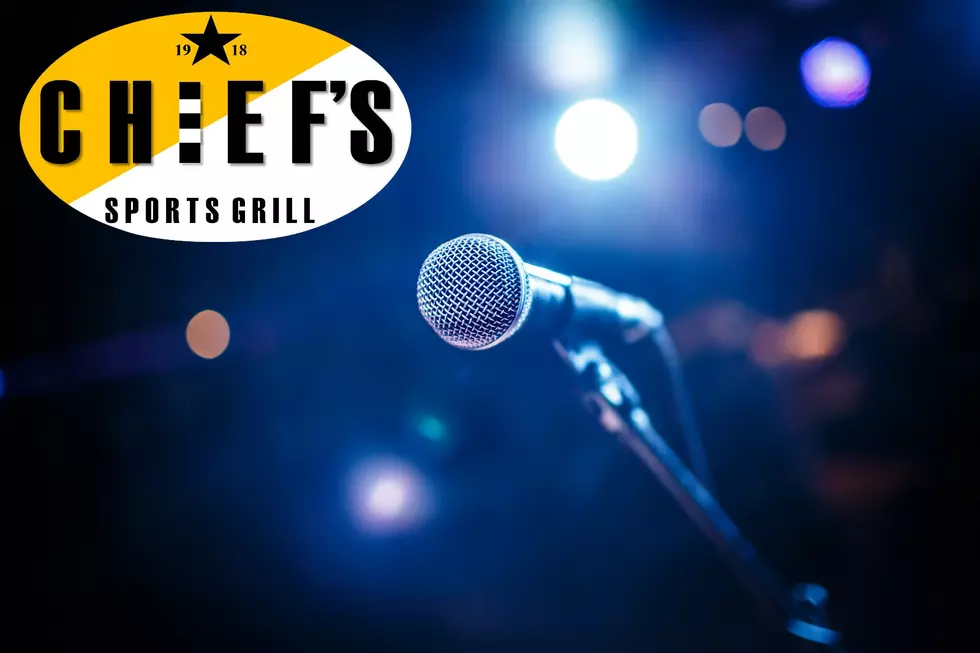 This week events at Chiefs Sports bar and Grill
Thinkstock, TSM Edit
Chief's is the spot for the grown and sexy in Central Texas. Personally, that's what I love most about spending time there with you each week - it's just good vibes and good times with no drama.
There's always something going on at Chief's, and I feel so privileged to get to be a part of it. They've been so welcoming since I started here at My Kiss 1031, and they extend that courtesy and welcoming spirit to everyone who walks through their doors.
Let's talk about what's on the roster for this weekend, shall we?
Thursday night it's the livest Karaoke night in town starting at 9 pm with DJ Junior vibes and our very own Trey da Choklit Jok. I highly recommend getting there early if you want to get a good seat, and make sure you try out one of their BAMs. (That's Big *ss Margarita!) If you're like me, you've probably had a long work week, so don't feel guilty about indulging in a BAM or any of Chief's awesome drink specials.
Friday night it's the FriYay Turn Up with DJ Kay Smoove. The party kicks off at 9 PM with DJ Kay Smoove playing your favorite Hip-Hop, R&B, and Top 40 hits. The best part: there's no cover charge for the grown folks party with plenty of drink specials.
By the way, table reservations are available, so if you're looking to get your crew together, Chief's is the perfect spot. Call them at (254) 699-2299 if you'd like to reserve a table.
Now, here's why I'm excited for Saturday night.
Saturday, Chief's will host the biggest Back to the 90s Party you've ever seen.  Table reservations are going fast for this one, so make sure you give them a call now to reserve your table.
DJ Kay Smoove will be on the 1s and 2s with yours truly, Big Ced, in the house.  Now, I've heard a rumor that there may be a little 90s-themed lip sync battle going on for those $20 gift cards. The party kicks off at 9PM, and I recommend getting there early because Chief's is guaranteed to be at max capacity.
To cap it all off, Sunday Night is a twofer at Chiefs.  Toupsie's Crawfish & Catering will be in the house for a crawfish boil starting around 7 pm.  Immediately following at 8 PM, it's time for the weekly Karaoke contest, where the winner gets a $100 Cash Prize.
What I love is that the audience determines the winner, so definitely make sure ya bring out all your folks to help you get that cash prize.
Thanks again to Chief's for having me each week. They've been so welcoming since I took to the My Kiss 1031 airwaves and have quickly become my favorite place to spend a Saturday night. Like I said, it's a place where grown folks can have a great time. It doesn't hurt that their food is top-notch and they keep the drink specials coming.
What Are the Signature Drinks From Every State?