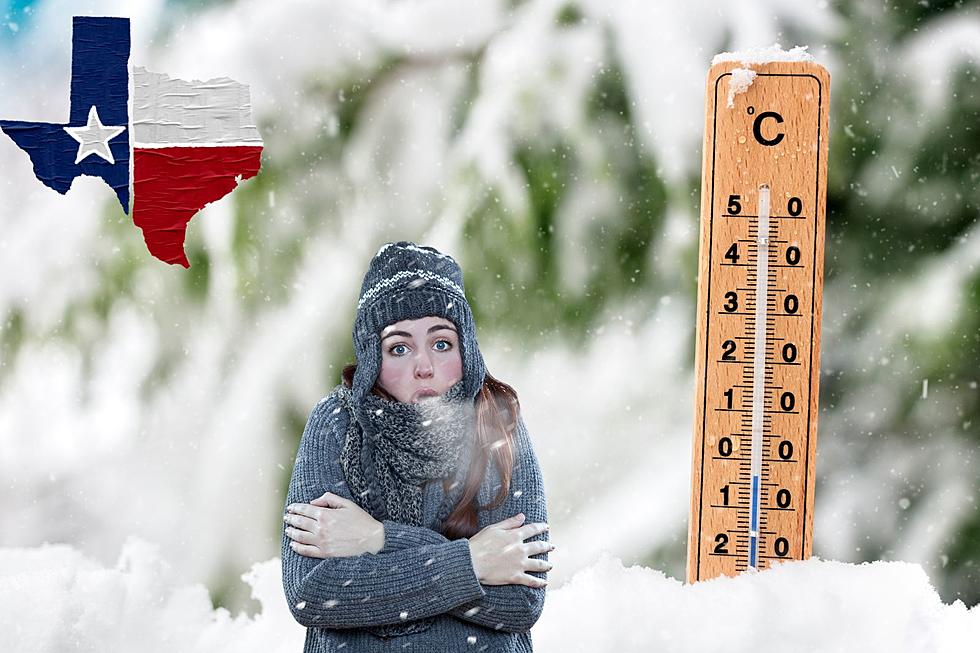 Texans Are Told To Grab A Coat For Possible Frozen Weather Soon
Canva
It's been a lot of rumors about cold weather in Texas and to be honest I was actually really excited about it. If you endured the summer heat this year in Texas like did, I will take any form of cold weather you have to offer. According to Star-Telegram, a cold front should be moving north to Texas early Sunday and will have the temperature significantly colder than usual.
SHOULD TEXANS GET READY FOR A  FREEZE?
Meteorologist Miles Langfled at the National Weather Service Fort Worth office says a possible freeze happening in North Texas. As of right now is unlikely it's just not cold enough to experience freezing weather. Even though it is a possibility that North Texas could see low dips into the 30s, it doesn't necessarily look like a freeze is going to happen as of right now.
GET READY TO PREPARE FOR A POSSIBLE FREEZING COLD FRONT
Two years ago we watched Texans truly struggle all over the state and country when we had that very memorable, winter, freeze, and what I can say a lot of Texans have learned from that is better safe than sorry. Packing up water, generators, heavy blankets, and firewood should definitely be considered. Just because as of right now you might not see an actual freeze does it mean it's not coming to Texas? Keep your eyes open and let's stay prepared and most importantly warm.
These Are Texas' Top 3 Hidden Gem Island Vacation Spots
Here are the top three hidden gym island vacation spots in Texas that you can bank on for some good R&R.
Gallery Credit: Piggie
Health Is Wealth! Here Are The Top Ten Healthiest Cities In Texas
This is where the healthiest cities in Texas are located.
Gallery Credit: Piggie
Top 6 Beautiful Paradise Islands In Texas You Must Visit
You don't have to hop on a plane or a cruise ship to find an island paradise this summer. Texas has some perfect getaways. Here are just a few.
Gallery Credit: Piggie Harris, Townsquare Media