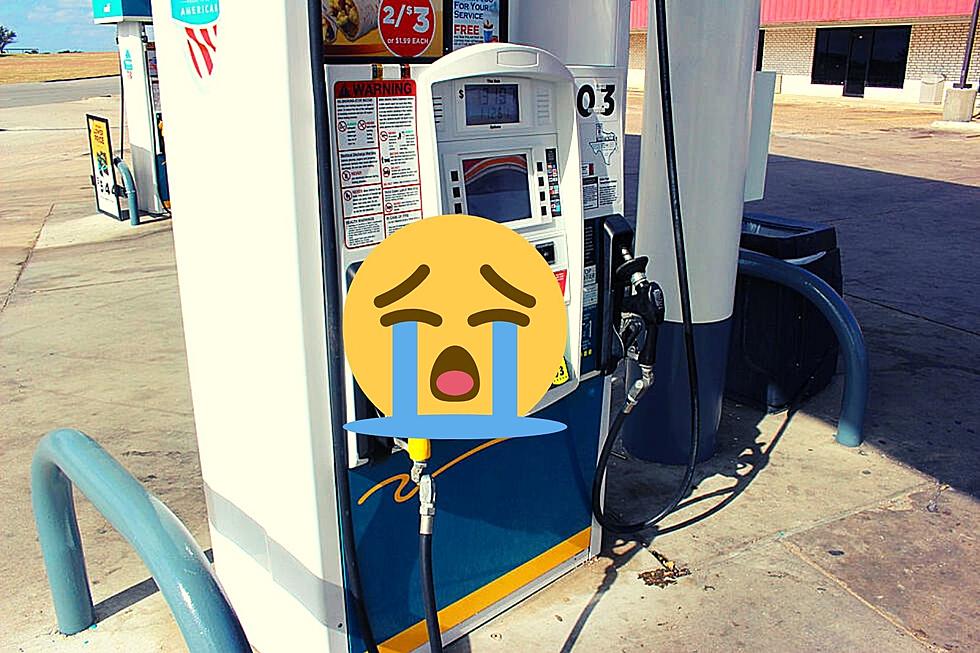 Pain at the Pump – Gas in Killeen, Texas Creeps Back to $3 per Gallon
Aaron Savage, Canva
Although we haven't seen $3 a gallon gas yet in Killeen, prices at the pumps in Central Texas are starting to rise once again.
The highest price in Bell County right now is $3.09 in Harker Heights, Gatesville, and Lampasas, according to GasBuddy.
CBSDFW.com is reporting that AAA Texas has the statewide gas price average currently at $3.00 for a gallon of regular unleaded fuel.
That price is four cents higher than last week, and 89-cents more per gallon compared to last year.
Right now in Texas' major metro areas, drivers in El Paso are paying the most on average at $3.29 per gallon, while drivers in Amarillo are paying the least on average at $2.90 per gallon.
In Temple, Walmart on West Adams has gas at $2.78 a gallon.
Texas Gas Prices vs National
If you're driving in Texas, you're paying the 4th lowest gas price (average) nationwide, according to gasprices.aaa.com.
GasBuddy is predicting that the surge in fuel prices could result in $4 a gallon gas by the spring of 2022.
Ways to Find Better Deals
Nerdwallet.com has several tips that can help you save money while filling up, including using a gas price app, choosing a reward card, and buying the right fuel for your vehicle.
Driving experts suggest slowing down on the highway to save gas, avoiding extra weight in your vehicle any longer than necessary, and keeping your tires rotated and inflated to the proper pressure.
Read More: Save Money! How to Find the Cheapest Gas in Killeen, Texas
Put These 7 Things in Your Vehicle and Stay Safe This Winter in Central Texas
Let's take a look at some of the best-rated emergency items to keep in your car or truck, where you can find them, and how much they cost.
Texas' 30 Most Dangerous Counties For Driving
Texas is a large state with multiple highways to help keep us connected. Unfortunately these same roads can cause trouble and grief if you're not careful. Take a look at the list of Texas counties and the most deadly road located there based on fatal accidents.
8 Souvenirs Under $80 to Gift Someone Who Loves Texas
If you have someone in your life that loves the Lone Star State, these are some great gifts that won't break your budget!
This Killeen House Is Over 5 Million Dollars - Want To See Inside?
Want to see inside the most expensive house for sale in Killeen, Texas? Scroll onward!