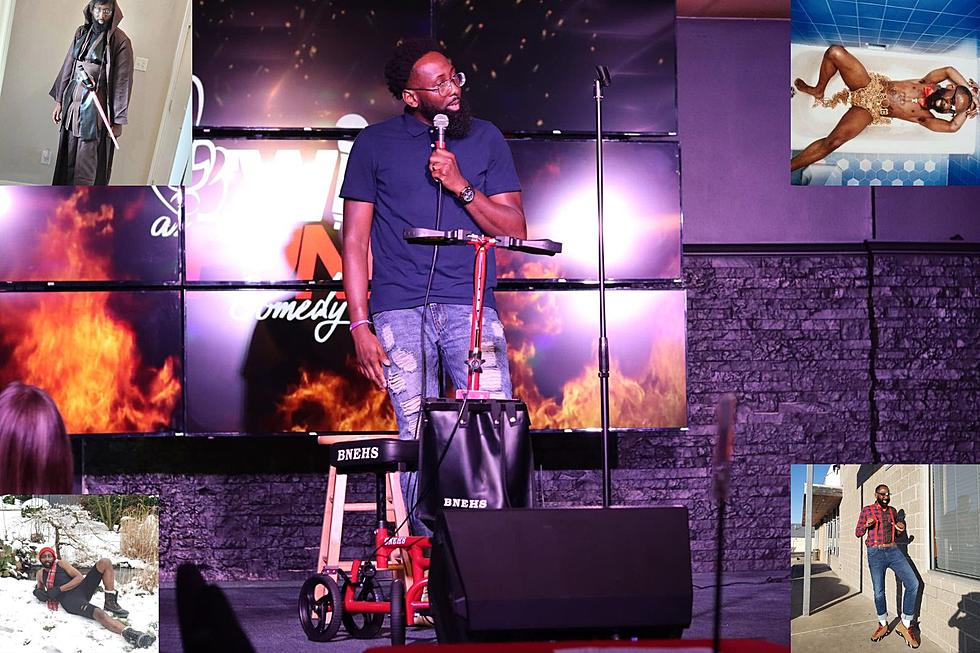 Texas Comedian Turns Mental Health Issues Into Laughter And Love
Canva/ Joe Brown
KILLEEN, TX - Every now and then I come across an idea for an article that I enjoy writing more than usual, because not only does it make me feel inspired, but it has the potential to really make a positive impact on myself and others.
For everyone who doesn't know, Barnard Blackmon is a Central Texas comedian on the rise . This husband and father has a true gift for making people laugh, even when they feel like they absolutely couldn't. Like any great storyteller and master comic, he draws from his personal experiences and struggles and turns them into gold.
WHY WAS COMEDY THE SOLUTION FOR BARNARD BLACKMON?
I was able to have a conversation with Barnard about "why comedy?", and his response left me inspired.
For many of us, mental health issues are something we battle each and every day. If we're fortunate, we can find a way to cope and keep going.
For Barnard, comedy wasn't just an outlet - it saved his life. He told me that a few years back, he found himself in a very dark place, and his depression had him convinced that ending his life was the only solution. He survived attempts, and promised himself that he would at least give standup comedy a try because he had been interested in it.
Much to his surprise, he discovered that he was good at it, and started to gather a fanbase that continues to grow.
LIVE, LAUGH, AND LOVE!
What I love about the story is this gentleman really did beat the odds when it came to depression and a defeatist attitude. The good Lord had other plans for this artist to not only be successful, but to inspire others to give themselves a chance.
In honor of Mental Health Awareness Month, and on behalf of Townsquare Media, I want to say thank you to Barnard Blackmon for sharing his story with us and continuing to not only inspire Central Texas, but everyone around the world who could use encouragement and laughter. God bless!
8 Hilarious Comics Who Are Keeping The City of Killeen Laughing
Killeen is home to some major talent, but it's not all about singers and lyricists. Some people can just make you laugh hysterically, and it's time we celebrate them. Here are 8 comics in Killeen who are keeping us laughing!
9 Hilarious Comedians from Texas
You've probably heard of all of these hilarious comedians that all come from the great state of Texas.
Yummy! Here's 10 Famous Snacks That Come From Texas
These are 10 food products that come from the great state of Texas.