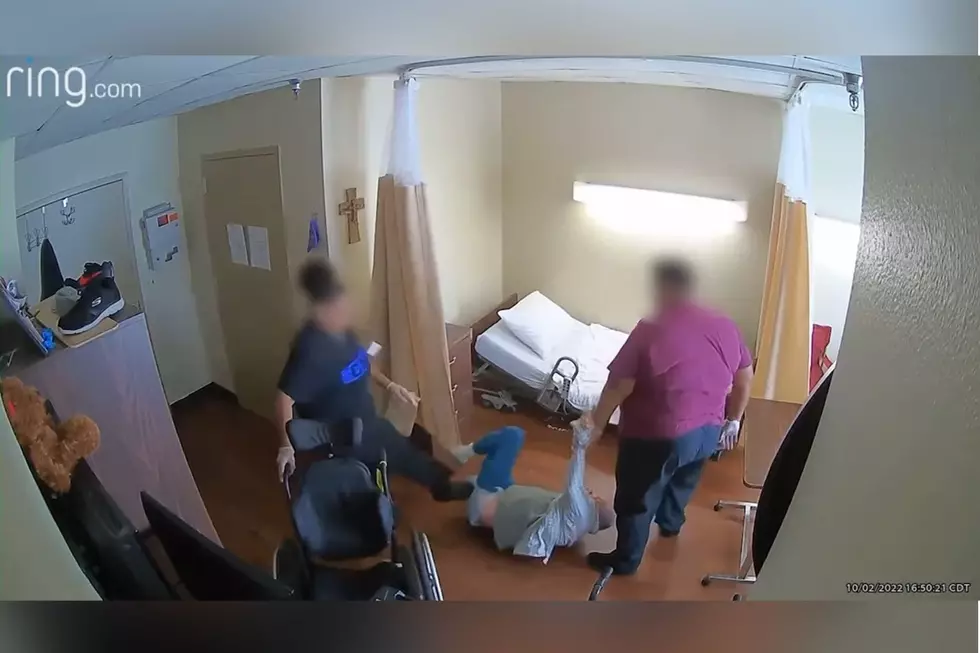 Horrific: Houston, Texas Nursing Home Videoed Abusing Elderly Man
KHOU 11/Canva
A nursing home in Houston, Texas is now facing anger from one resident's family a recently released surveillance video seemed to prove their accusations of abuse true.
Initial Accusations
KHOU 11 has the story and video.
The family first learned of the suspected abuse when the 87-year-old grandfather told them staff was harming him.
Family then decided to install a camera in the grandfather's room to monitor the living quarters. On Sunday, October 2nd, the family received a call that the grandfather was in the hospital, which the nursing home said was because the grandfather fell out of the bed.
The family then went to the hospital to examine the grandfather's injuries, and after seeing him in a neck brace, decided to check the camera they'd set up in his room.
The Video's Contents
A warning to all readers - the following footage can be disturbing to some viewers:
In the video captured by the family, the grandfather can be seen being hit by two unidentified workers of the nursing home. At one point, the two workers life the grandfather onto his bed and move the curtain in front of the camera.
At one point in the video, the grandfather ends up on the floor again.
Due to the video evidence discovered by the family, both Texas City Police and the Texas Department of Health and Human Services are investigating the situation.
The nursing home also put out a statement after video was revealed stating they were also investigating, and a full report will be available after the investigation was complete.
This is a developing story, and more information will become available when released.
The Most Dangerous City in Texas for 2022 May Surprise You
According to FBI statistics
, Texas had
438
violent crimes and
2,562
property crimes per 100,000 residents as of this year. For every 100,000 residents, there are
224
police officers statewide.
Crime rates are expressed as the number of incidents per 100,000 people.
Have You Seen These People? Bell County's Most Wanted For September
Bell County Law Enforcement needs your help finding this individuals.
Texas 6 Most Wanted Fugitives
Take precaution and familiarize yourself with the following faces. These criminals are currently listed in the Texas 10 Most Wanted.
Help Bell County Crime Stoppers And Police Find These Missing Persons
If you know anything about these missing people, here's how you can help bring closure to their loved ones.