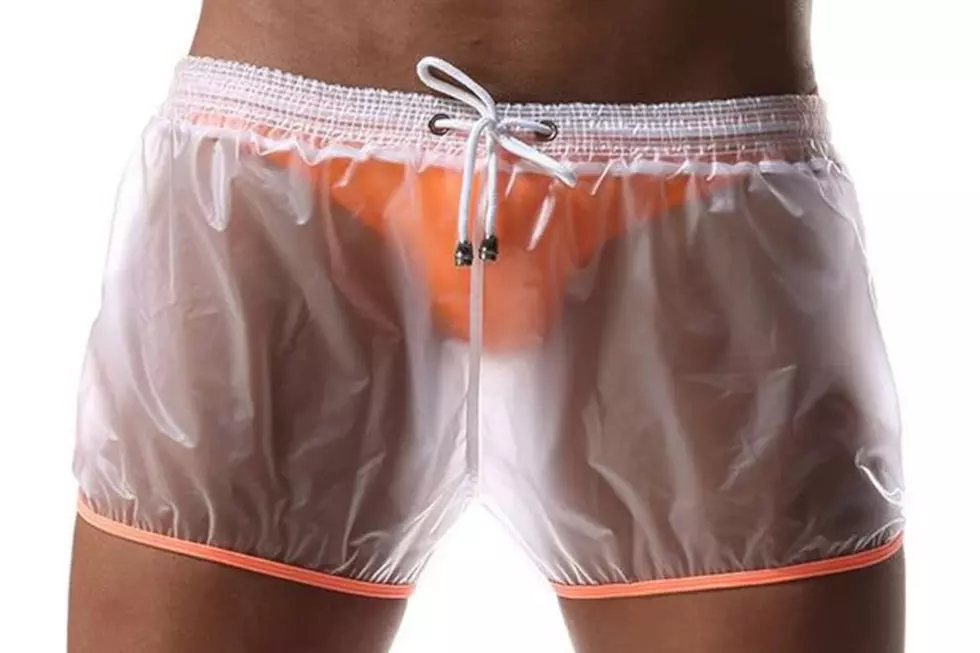 Hot Boy Summer: Transparent Swim Suits For Men Are A Thing
maverickswimwear.com
Thankfully, we're headed RAPIDLY towards the end of the summer because I don't think we could "bare" dealing with this all summer long.
According to The New York Post, a company called "MaverickSwim" just released a new line of bathing suits for men that are TOTALLY SEE THROUGH. They call it the "Berlin Transparent Waterproof Beach Short" and its being described on their website as:
...completely see-through and leave(s) it totally up to you if you wanna wear a colorful statement speedo underneath or just go bare for fun!  The polyester shorts come with neon lining that makes you pop out of the crowds! - MaverickSwim
Of course you have the option of wearing something underneath but that defeats the purpose doesn't it? Besides, with these hot Texas summers, do you really want to have your sweaty parts on display?
Anyway, the "limited edition" (I came up with this line so don't steal it) "see through for lookie-loos", are priced at $26.99 and are available through the MaverickSwim website or Amazon.
Now before you say "this world is going crazy" this isn't a new concept folks. Back in 2004 at the MTV Movie Awards, Singer and Actor Marques Houston arrived to the show in a completely transparent rubber suit:
So if you're looking for that summer apparel guaranteed to make things "pop out" then you know what you need to do.