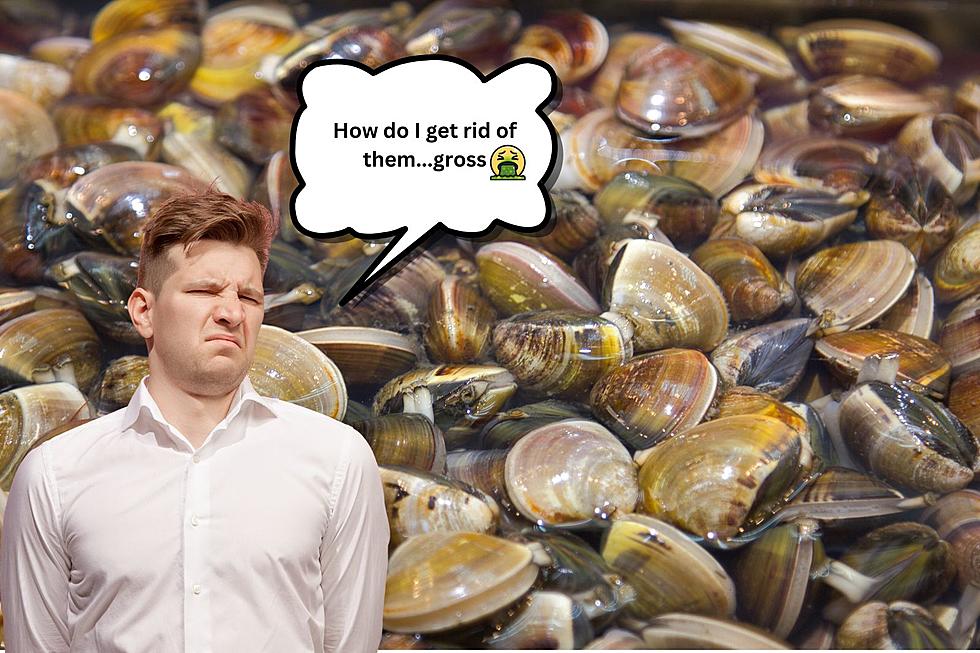 Gross! Texas Lakes Are Being Infested By Pest Like Zebra Mussels
Canva
As the weather starts to warm up here in Texas, Texans are getting ready to get back to barbecuing, summer parties, and having some fun back at the lake. I don't care if you're fishing, swimming, or throwing extravagant boat parties, here in Texas we spend most of our time in the summer in the lake due to the fact that the heat sometimes is just unbearable. Unfortunately year in Texas, we could be in for a very unattractive treat due to the fact that the invasive and some people might even say annoying zebra mussels have infested Texas lakes.
HOW ARE THE ZEBRA MUSSELS POPULATING SO FAST?
According to KSAT in April, the US Army Corps of Engineers found one zebra muscle attached to a dam fracture and found multiple classes of zebra mussels, indicating they were reproducing very quickly. A lot of people don't know but,  boaters actually play a big role in the spread of these mussels to new lakes but the good news is there are definitely certain ways to prevent the spread of more zebra mussels, according to wildlife officials.
WHAT SHOULD YOU DO IF YOU SEE ZEBRA MUSSELS?
TPWD's Inland Fisheries regional director, Brian Van Zee says, unfortunately, zebra mussels have now spread to 35 different lakes in Texas, but there are far more lakes in Texas that haven't been invaded which means they could possibly be at risk. texas invasive.org says that if you are a boater not taking the proper precaution, you could find yourself with a $500 fine. You're probably thinking when seeing the small creature how and why is the zebra mussel causing so much trouble? The fact that billions of zebra mussels are growing day by day, is not only destroying boat life in Texas, but it's also ruining dams. If you find yourself, noticing the small zebra mussels, we suggest that you contact wildlife in Texas as soon as possible before there is an immediate takeover.
Central Texas Best Water Parks
Top Ten Waterparks In Texas
They say everything is bigger in Texas, but even if we don't have the biggest waterparks in the world, we do make the biggest splash during summer. We have to - it's so hot! Here are our Top 10 Waterparks in Texas. Did your favorite make the list?
The Perfect Safari Vacation Spot Is Right Here In Central Texas
Do you love wildlife? How about giraffes? If you want to get up close and personal with them while enjoying a comfy Airbnb, then
Blue Hills Ranch
located in McGregor, Texas is the perfect getaway for you and your family. Let's look around at this charming safari right here in our backyards.