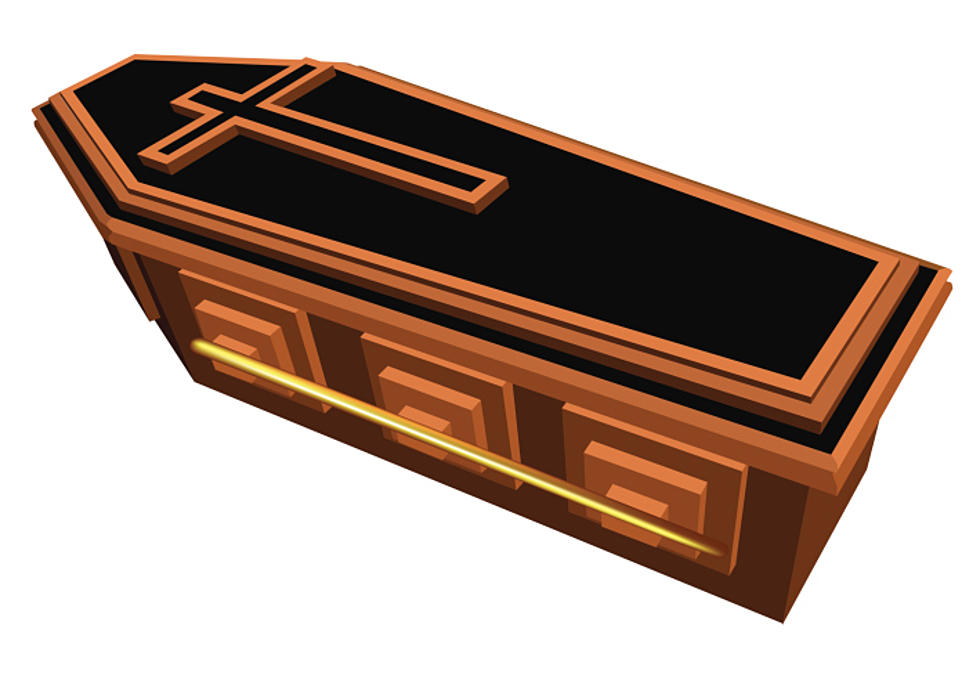 Can You Do It?: Six Flags Fiesta Texas 30 Hour Coffin Challenge
Arkela
Six Flags has its annual "Fright Fest" in October and they are looking for 6 people who are will to complete in its "30 Hour Coffin Challenge". The rules are rather simple, lay in a coffin for 30 hours from 5:00 p.m. on Friday, October 4 until 11:00 p.m. on Saturday, October 5.
Coffin dwellers must brave the 30 hours in their coffin alone and with no connection to the outside world. Well, not exactly alone, some of our Fright Fest friends will be lurking about in the darkness. Anyone who gets out of their coffin for any reason, with the exception of getting out to participate in the challenges or for the designated bathroom breaks, will be out of the contest. - Via Six Flags
While 6 people will participate, only ONE winner will be declared and that winner will receive $600 cash, Two 2020 Gold Combo Season Passes and a Fright Fest Prize package, including two VIP Haunted House passes.
If you're game and down to play, you must be 18 to participate, sing a waiver and you have to provide own pillow and sleeping bag or blanket.