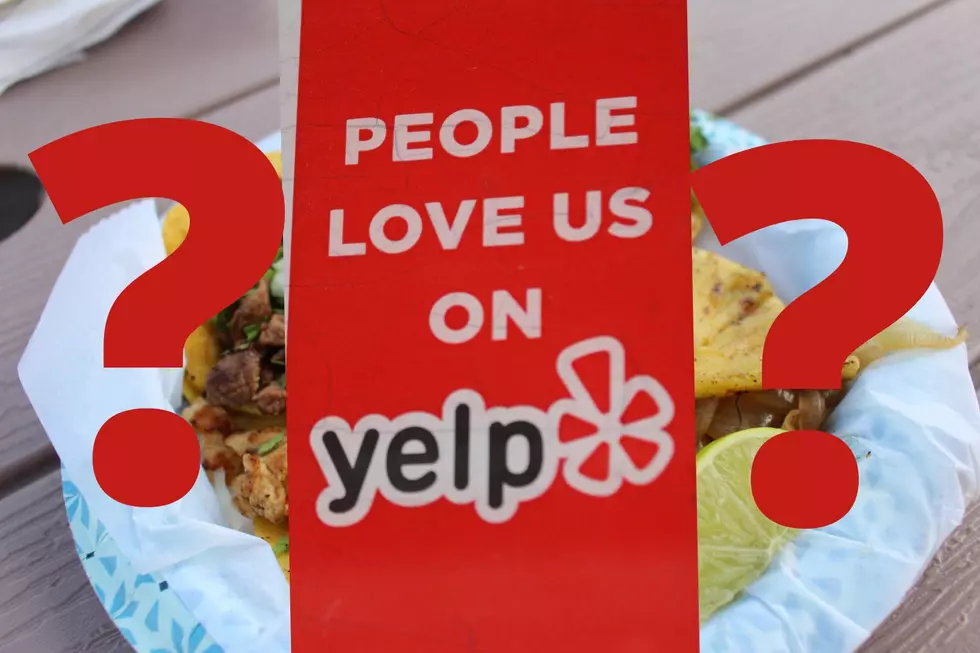 Best in Belton, Texas – This Highest Rated Taco Spot Comes Highly Recommend
Aaron Savage/Townsquare Media
I think it's safe to say that not all tacos are created equally. Some are just better than others but if you're looking for the best in Temple or Belton, Texas, there is one place that is getting more love than others.
According to Yelp reviews, Los Compadres Street Tacos are the highest rated tacos in town.
Yelp, That's RIght
If you're not familiar, Yelp is a website that compiles customer reviews of just about everything including restaurants, home services, auto services, and much more. If you are new to town and are looking for the best place to grab a coffee or get an oil change, Yelp can point you in the right direction. It's based on customer reviews, so you're getting first hand info from their site.
A really useful feature on Yelp is that you can sort by three different categories:  either "Recommended", "Highest Rated" or "Most Reviewed". I chose "Highest Rated" for my search under the restaurant category and got Los Compadres Street Tacos. So off to lunch I went.
Los Compadres Street Tacos
---
---
According to Yelp, the "Highest Rated" restaurant in Temple is a food truck...in Belton.
Funny, but once you try what they have to offer you'll understand why. Keep in mind, the results are based on customer reviews, so with Los Compadres Street Tacos scoring a 4 1/2 Star rating, I had to try it for myself.
The Yelp reviews I saw were all positive, and each gave Los Compadres Street Tacos a 5 Star review.
The Menu
---
---
Don't let the small menu fool you. The results of your order will speak for themselves. I asked Iris, an employee, what they specialize in, and she told me the pastor was the most popular on the menu.
For variety, I decided on the pastor, beef fajita, and chicken fajita tacos.
OMG! The meats were fantastic, and the corn tortillas were grilled perfecta. I also recommend their green sauce.
---
---
My Review
I can absolutely see, I mean taste, why they've earned so many 5 Star reviews.
---
---
From the first bite, you can tell there is something special happening here and why so many people love this truck.
---
---
Not that I needed it, but incase you could use proper instructions on how to eat a taco, you'll find a illustration attached to the truck. These directions can help prevent any taco malfunctions if followed properly.
---
---
So, how did I like my Los Compadres Street Tacos lunch?
---
---
Consider my thumbs-up another 5 Star review.
Iris also told me that there are plans to open an actual restaurant in the future, so we have that to look forward to.
Muy bien!
Did You Know Some of Your Favorite Restaurants Started in Texas?
It's got to start somewhere, and Texas seems to be a great place from which to launch a tasty restaurant chain.
Help Bell County Crime Stoppers And Police Find These Missing Persons
If you know anything about these missing people, here's how you can help bring closure to their loved ones.