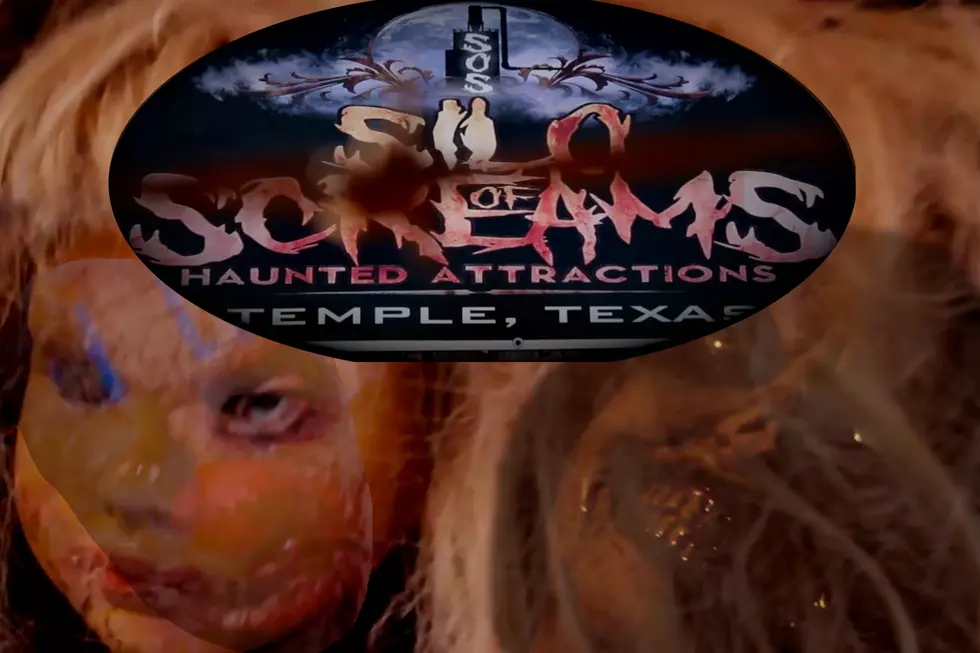 10 Reasons You'll Have a Scary Good Time at Silo of Screams In Temple
Townsquare Media, Silo of Screams
Halloween is rapidly approaching like a primordial creature in your darkest nightmare! Luckily for you, the Silo of Screams in Temple is now open to help you face and embrace the fear. Now's the time to get in on one of the top haunted attractions in Texas, and here are 10 reasons you should definitely pay them a visit...if you can handle it.
10 Reasons You'll Have a Scary Good Time at Silo of Screams In Temple
The Silo of Screams is one of Texas' top haunted attractions, and it's located right here in Temple at
1511 Industrial Blvd
. That's the perfect location if you think about it. The industrial sounds help mask the screams of their victims!
If you're in the Halloween spirit and ready to be left quaking with terror, here are 10 reasons you should brave the dark depths of the Silo of Screams in Temple! 💀
Freaky Flicks: These Are Our Top Halloween Movie Picks
It's Halloween season, and along with the pumpkins and candy comes an opportunity to binge watch some scary movies. They're not hard to find this time of year for sure. Just about every streaming service out there has a category dedicated to horror movies.
What is hard to find is a really good horror movie - one that gets the heart racing and really puts a good scare in you.
Here are a few that you may have forgotten about that are perfect for this time of year.
Most Popular Halloween Candy
Want to be the house on the block that all the kids will remember? Take a scroll through these favorites.
Don't Be The House on the Block That Serves These Halloween Candies
Halloween is just around the corner, and the kids are gonna be out and about trick-or-treating before you know it.
We want to make sure your house doesn't get egged or TP'd this spooky season, so here are the treats you should avoid handing out if you don't want to be tricked!