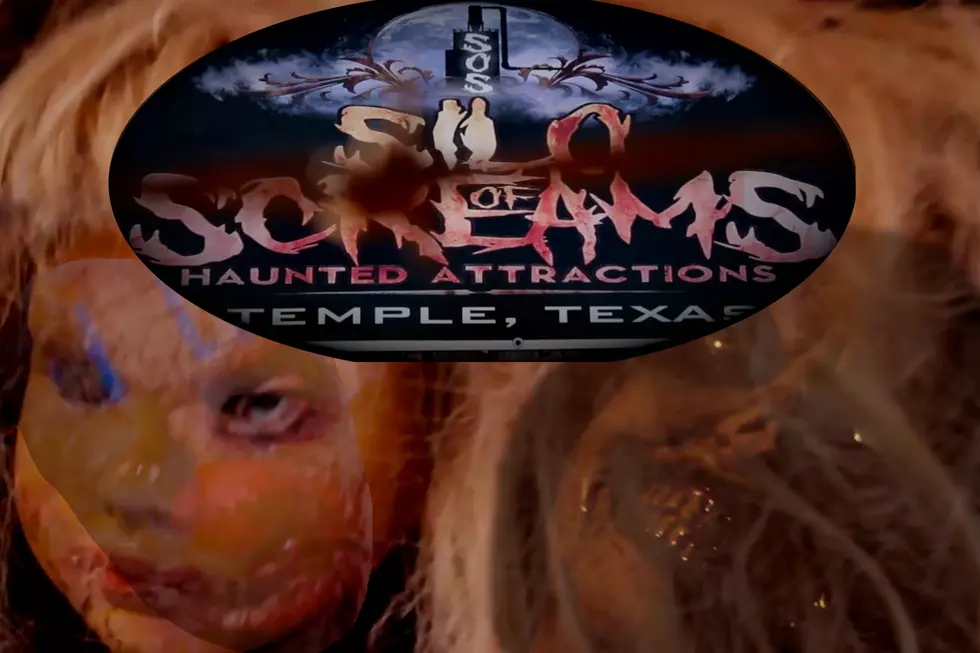 Silo of Screams Opens for Halloween Haunts Friday, October 9
Townsquare Media
It's become a Halloween tradition here in Central Texas, and October just wouldn't be the same without it. The Silo of Screams is back and more terrifying than ever.
The gates to your wide awake nightmare open Friday, October 9, and they'll be open every Friday and Saturday in October - including Halloween night.
Silo of Screams in Temple boasts over 23,000 square feet of uniquely designed and meticulously articulated scares. There are three massive haunted attractions that will scare the absolute hell out of you: The Post-Apocalyptic Incinerator, the Funhouse (featuring bloodthirsty clowns), and Her Wicked Way. Each haunt is guaranteed to leave you shaken.
You'll get access to every square inch of mayhem for just $27, and the Flip Side Foodie food truck will be on the grounds so you can self-medicate with delicious food.
2020 has been a real life horror show, so to give you a fighting chance, the staff of Silo of Screams will limiting crowd size and asking everyone to wear a face mask. (No Halloween masks, please.) They also ask that you purchase your tickets in advance at siloofscreams.com or at Under My Skin in the Temple Mall.
The Silo of Screams rests on unholy ground at 1511 Industrial Blvd in Temple. It was recognized as a Must-See Haunt by voters at thescarefactor.com in 2018 and 2019, and they're looking to outdo themselves this year too.
Enter your number to get our free mobile app
LOOK: See Photos of the Year From the International Photography Awards