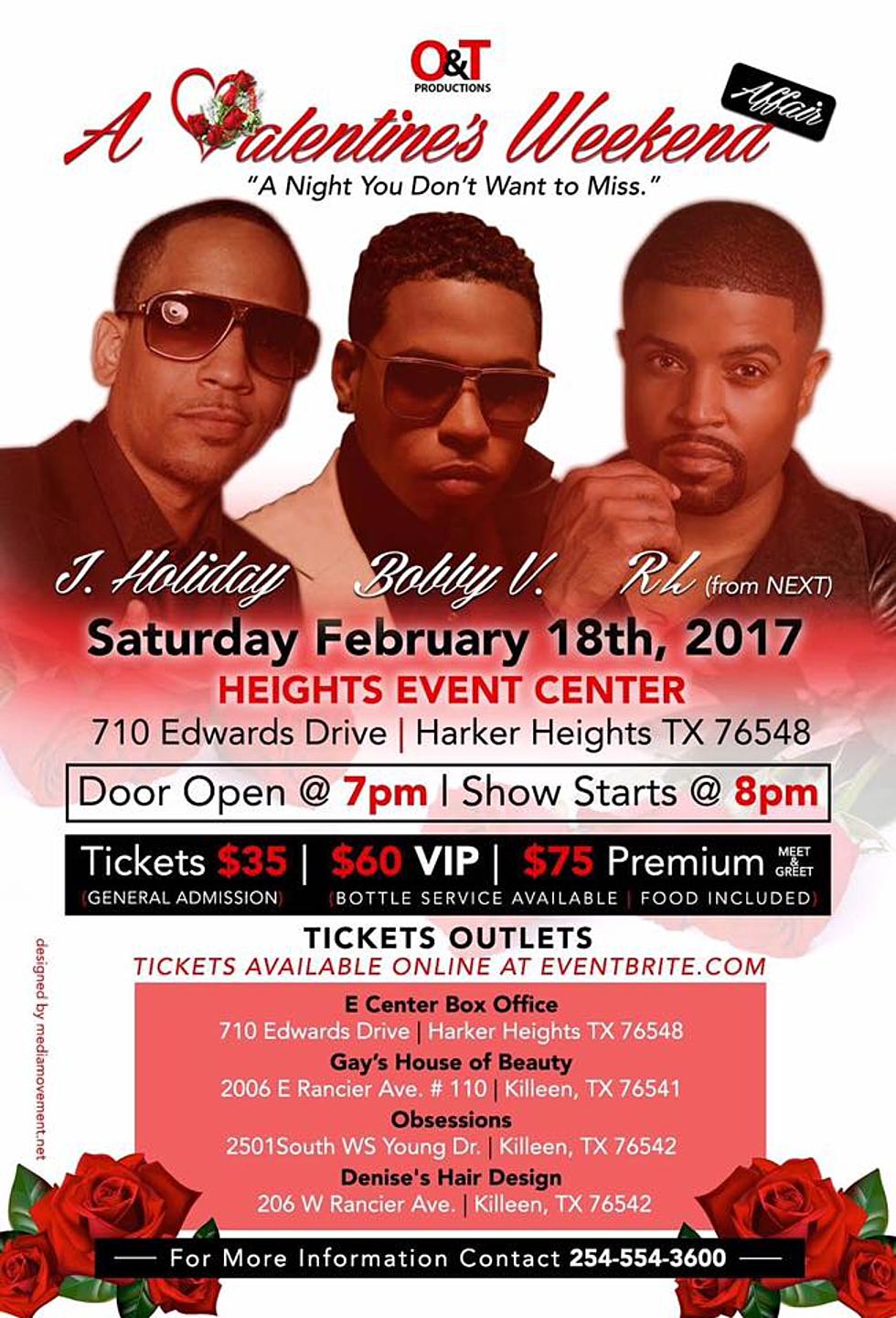 We've Got Tickets To See J. Holiday, Bobby V. & RL In Harker Heights
Courtesy of O&T Productions
Valentine's Day is approaching and we got the hook-up for you and your boo! Coming to the Harker Heights Event Center on Saturday February 18th, three of R&B's biggest stars are coming to the CTX for a special one night only show!
J. Holiday, Bobby V. and RL from Next are going to be performing live and you don't want to miss this special night with your special someone! Tickets are on sale now at The E-Center Box Office, Gay's House of Beauty, Denise's Hair Design, Obsessions and EventBrite.
LISTEN TO SHANI SCOTT AND MELZ ON THE MIC WEEKDAYS STARTING MONDAY JAN.  FROM 10 AM TO 7PM FOR THEM TO GIVE YOU THE CUE TO CALL 254-547-7235 AND BE THE CORRECT CALLER AND WIN! ALSO, LIKE OUR FACEBOOK PAGE BECAUSE WE COULD GO LIVE AT ANYTIME GIVING AWAY TICKETS!