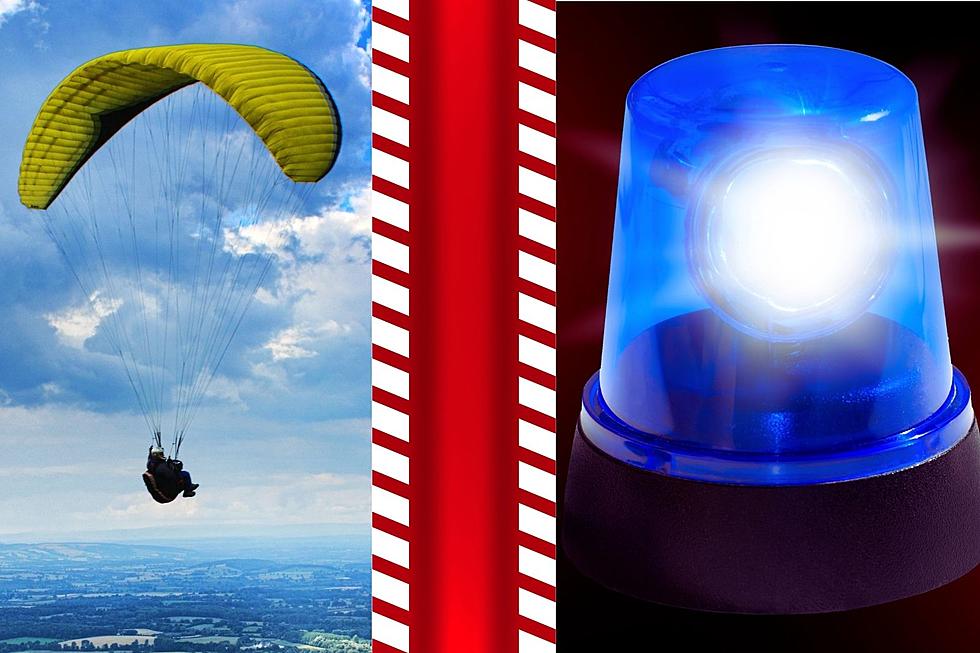 Tragic: Texas Skydive Instructor Dies After Parachute Fails to Open
Canva
A Texas skydive instructor has died following a parachute failure during a tandem jump on Saturday, February 19th.
Skydiving Accident
The skydiving instructor, who worked for Skydive Houston, was doing a tandem jump when the parachute failure happened. Witnesses told KPRC that "He let off his primary and then the secondary shoot like opened halfway up, so he didn't fall like a straight fall, he was like 50 percent shoot, like a corkscrew"
The accident happened in Waller County. Both the instructor and tandem student were airlifted to the hospital, where the instructor would later die for his injuries, The student survived, but has serious, non-life threating injuries.
Skydive Houston
The Federal Aviation Administration and local officials have launched an investigation into the accident. Skydive Houston did release a statement:
"Skydive Houston, along with the greater skydiving community at large, is deeply saddened by the loss of our tandem instructor and friend. Our sincerest condolences are extended to his friends and family. We continue to pray for a full recovery for the injured tandem student."  
Skydive Houston has suspended operations pending results from the investigation.
Is Skydiving Safe?
The short answer is yes, but accidents do happen. FOX NEWS reports that, according to The United States Parachute Association (USPA), the skydiving fatality rate is 0.39 fatalities per 100,000 jumps. They state, "Tandem skydiving—where you're attached to an experienced skydiving instructor for your jump—has an even better safety rate, with one student fatality per 500,000 jumps on average over the past 10 years."  
Fox News posted this video with their report:
---
---
The USPA also noted that the majority of deaths "occur because the jumper—oftentimes an experienced skydiver who is pushing the limits— makes an error in judgment while landing a perfectly functioning parachute."
Skydiving does come with a risk. While certainly a tragedy, accidents can happen to even the most experienced of instructors.
Did You Know Texas Is One of the Top 10 Haunted States in the Nation?
Two years ago, the Lone Star State was named the most haunted state in America,
according to Forbes
magazine.
Texas has moved down on the list from
movebuddha.com
, but we're still in the top 10.
Don't be scared...scroll onward to see which state currently holds the #1 spot for most haunted in the nation.
Bet You Didn't Know: 10 Bizarre Texas Laws Still on the Books
Many states still have strange laws on the books that aren't enforced or taken seriously anymore, and Texas is no exception.
Most of these laws are just funny now, but at one time, there was a valid (or at least somewhat valid) reason for them to exist.
Let's take a look at 10 of the weirdest ones in the Lone Star State.
Here's How We Say 'I'm Texan' Without Saying We're From Texas
We wanted to know how you would tell someone you're a Texan without straight-up telling them you're from Texas. Here's what you told us.