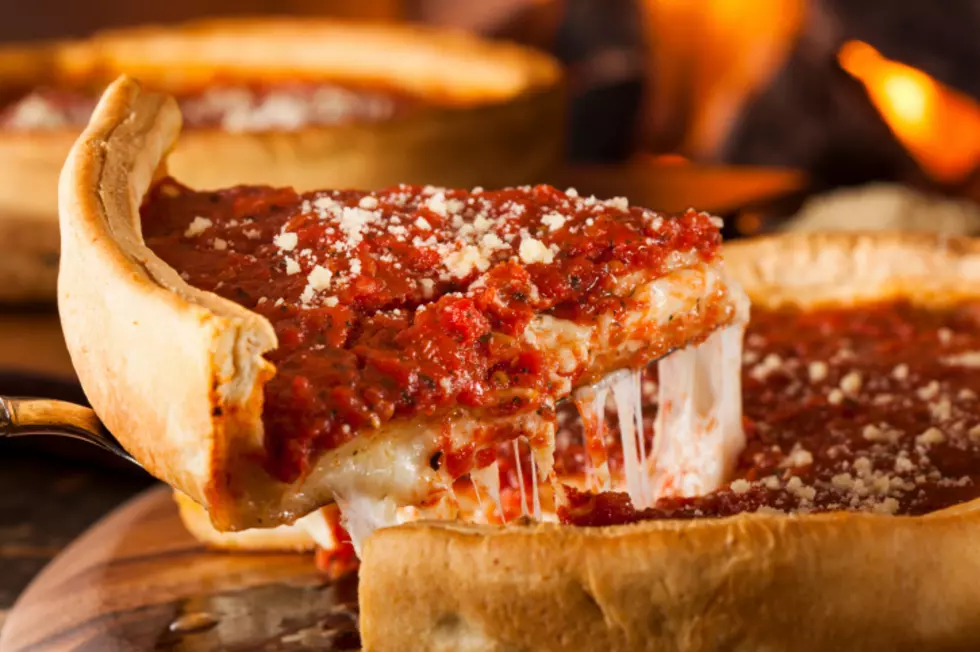 Today We Celebrate National Pizza Day
bhofack2
Coming just two days after the Super Bowl, today is National Pizza Day!
Today is a special day to celebrate all things pizza, which is a food that's pretty magical for simply being a baked flatbread topped with tomato sauce and cheese and baked in an oven.
If you didn't know, pizza was invented in Naples, Italy in the 10th century. In 1905, America's first pizzeria was opened in New York, named Lombardi's. Since then, dozens of chain stores have emerged.
Of course you have your nationwide pizza restaurants like Pizza Hut, Domino's, Papa John's, and Little Caesar's.
Enter your number to get our free mobile app
Pizza Hut is promoting the new Detroit-Style Pizza for $10.99
Papa John's is promoting there epic stuff crust pizza for $12
Domino's is promoting their Mix and Match special, where you can choose two items for $5.99
Little Caesar's have large round 3-topping pizza for $6.99
These are all perfectly fine places to get your pizza fix, but maybe you're looking for some local pie.
If you to want to step out of norm today, here are the top 10 pizza places in Killeen/Temple Area according to Yelp
Killeen (click link for reviews and address)
1. New York Pizzeria
2. Village Pizza
3. Waldy's Pizza World & More
4. Joe's Pizza & Pasta
5. Paolo's Pizzeria
6.MOD Pizza
7.Fire Street Pizza
8.La Gondola
9. Kings Pizza & Wings
10. Bobby Lupo's Pizzeria
Temple (click link for reviews and address)
1. Treno Pizzeria and Tap
2. Italiano's
3. Joe's Pizza & Pasta
4. Niki's Roma Pizza
5.Marco's Pizza
6. La Roma Pizza & Subs
7. MOD Pizza
8. Blaze Pizza
9.Wings Pizza N Things
10. Pizza Hut
So get out there today and grab you a slice from your favorite pizza restaurant on this day.
LOOK: Here are copycat recipes from 20 of the most popular fast food restaurants in America