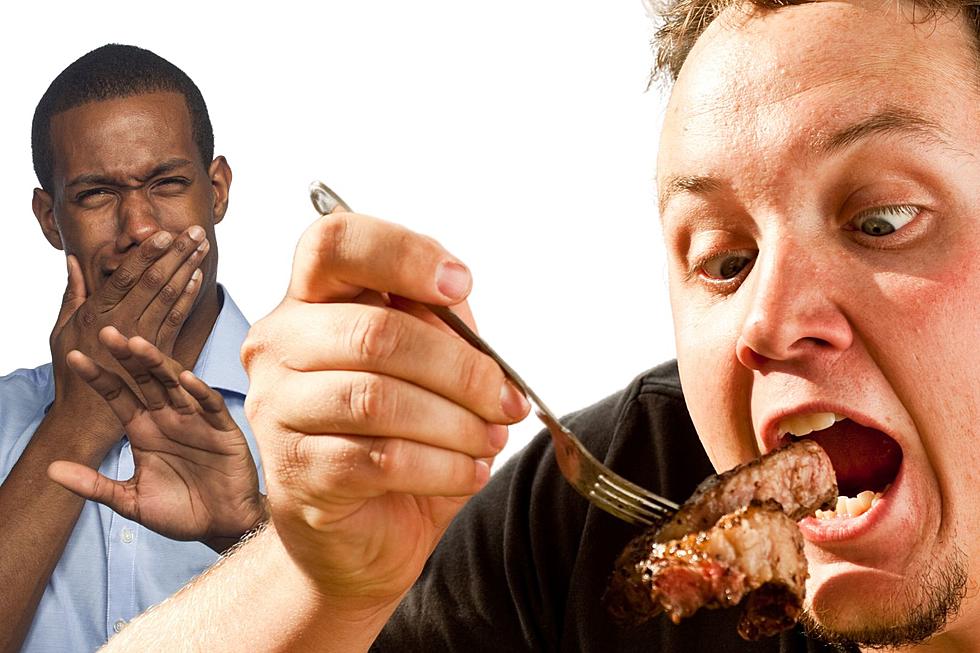 Yuck Or Yum? Top 10 Weirdest Foods Only Texans Love
Canva
Here in the great state of Texas, we don't shy away from good eating. But what I find so funny is that when I travel abroad or talk to people from outside our state, some of our favorite delicacies are looked at with disgust or looks of confusion.
ARE YOU GONNA EAT THAT?
Having been born and raised in Texas, I never thought to myself that any of the foods below were all that weird (except maybe the last one). I thought people all around the world ate just like us. Part of growing up is realizing how diverse the world is and trying new things, and that works both ways. If you're not a Texas native, think about giving these dishes a try.
YUMMY YUMMY IN MY TUMMY, AND MORE FOR ME
I spoke with some of my friends who are not from the great state of Texas and asked them what they'd consider the weirdest Texas dishes. These are some of the most normal meals in my mind, but they seem to make my out-of-stater friends' faces twist up.
These are the top 10 weirdest dishes that Texans love.
Yuck Or Yum? Top 10 Weirdest Foods Only Texans Love
Big state = a big appetite, and these are some of the foods Texans love that outsiders might think are weird.
10 Junk Foods We Love
Here are my Top Ten Junk foods that we all love, Even though I try to eat healthier now I often crave these foods. Did your guilty pleasure make the list?
Killeen, Texas Top 10 Best BBQ Spots You Must Try
Barbecue is pretty much a religion in Texas, and we're pretty picky about how it's cooked and served. Fortunately, there's no shortage of awesome BBQ joints right here in Killeen. Here are a handful you've got to try.