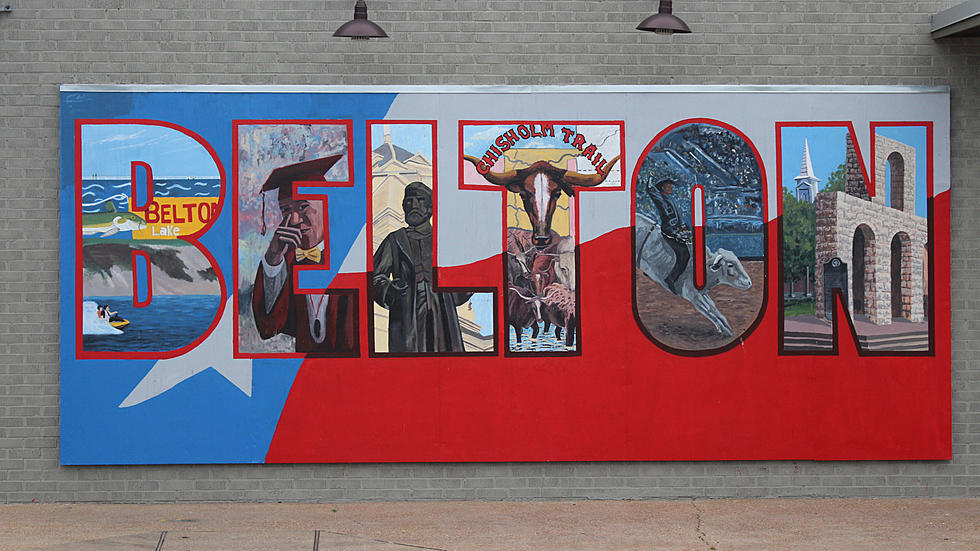 It's Time for A Bang, Belton 4th of July Celebration Has Arrived
Aaron Savage, Townsquare Media
The 4th of July is around the corner, but you can celebrate all week long in Belton!
The Belton Chamber is kicking off 4th of July festivities Saturday, June 26th with a downtown Belton street party at the Bell County Courthouse Square located at 101 E. Central Ave.
There will be activities for the whole family, and it'll be a nice way to mark the return of normalcy. The street party will include food trucks, games, craft brews, and free live music! The music will start at 5 PM and feature Leon River Band, Kenny Orts & No Chance, and Grupo Pression. Attendees are encouraged to bring lawn chairs to the event.
Then July 1-3 catch the PRCA Rodeo at the Bell County Expo Center. Also on Saturday, July 3 you can kick off the day at 9 AM with the Patriotic Program at the Bell County Courthouse. Following the program, at 10 AM the parade will begin at UMHB (10th ave & Main St.) and end at the Police Memorial on Birdwell street. After the parade the festival on Nolan Creek runs from 11 AM-4 PM. Plus there will be a hot dog eating contest at noon!
On the 4th you can catch the God & Country concert at 3 PM at First Baptist Church located at 506 N. Main street in Belton. Then at 7 PM there will be a backyard party at Schoepf's bar-be-que located at 702 E. Central Ave. Gates will open at 6 PM, and there will be a live band at 7 PM. Plus fireworks will immediate follow the show.
So, if you're looking to have some fun for the 4th of July, the Belton Chamber has it all planned out for ya!
Test Your Texas: How Many of These Jeopardy! Questions Can You Answer?
Jeopardy! as we know it has been on the air since 1984, but the show got its start way back 1964.
Over the decades, the writers have managed to keep coming up with challenging questions to test the intellectual might of America's best and brightest (and sometimes softball questions for celebrities).
Texas is a place packed with personality, culture, and history, and there've been hundreds of questions/answers about the Lone Star State. Let's take a look at a few recent ones, and keep an eye out because we'll add more soon to test your Texas trivia skills and challenge newcomers.
How many of these can you get right without Googling?
14 Texas Eats We Can't Live Without
10 Cheapest Texas Getaways
June 18 was National Wanna Get Away Day, and it got us to thinking of where Texans can get away from it all this summer and have a great time without breaking the bank.