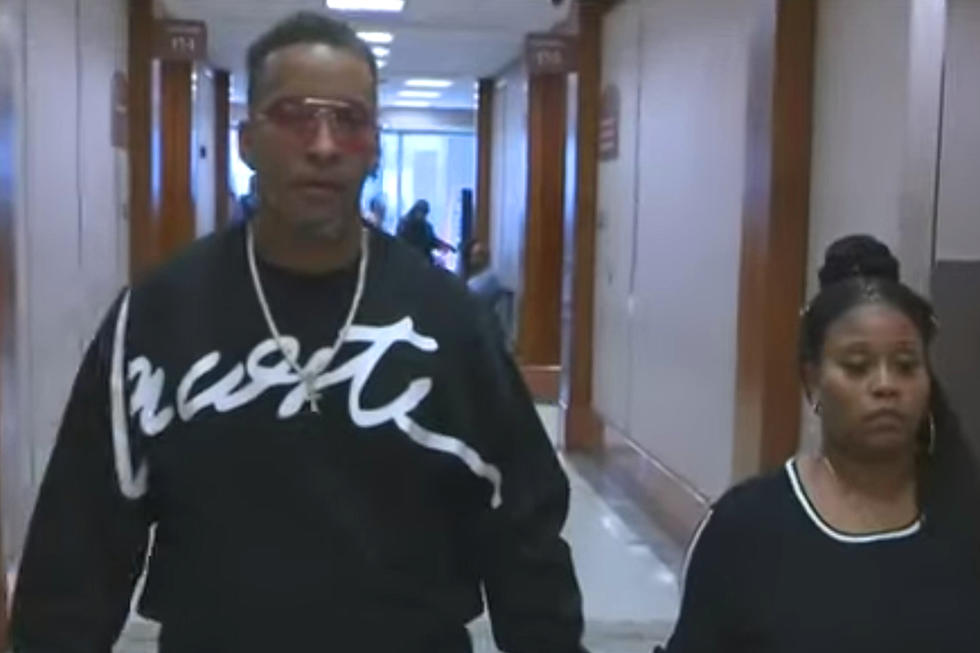 Houston Man Accused Of Forging Divorce Papers Arrives To Court With New Wife
Courtesy of KPRC
We have interesting follow up to a story we told you about last week involving a Houston man who allegedly was in such a rush to get a divorce that he's being accused of forging his wife's name on divorce documents.
He was rushing to marry his NEW WIFE apparently.
According to KPRC, 51 year old Paul Nixon turned himself into Harris County Criminal Court on Monday (September 23rd) to answer to charges of aggravated perjury. Nixon's wife, Edna, told Harris County Precinct 4 deputies he filed for divorce without her knowledge or consent.
Nixon denies any wrongdoing and his attorney claims that Nixon, who is known professionally as DJ U-Shay, was in Georgia working when he received word that he was being charged with a crime.
"I'm not guilty and I want everybody in Houston to know, that knows me, I wouldn't do this, So we're going to let the courts do their job and I trust the courts that they're going to see the proof and evidence that we have. You can get married to anybody you want to once you are divorced and I was divorced, I was granted a divorce or we wouldn't be able to get married." - Paul Nixon via KPRC
While Nixon's new wife didn't have any comments on the matter, Nixon's attorney was able to ask a judge to change his zero bond to a $25,000 bond. The request was granted on Monday and Nixon is due back in court in November.
As for Edna, Nixon's wife that he's still technically married to since the court has set aside the final judgement due to the alleged falsified documents, she says that she still wants the divorce and will happily sign divorce papers if presented to her.
Maybe he can get them to agree to be "sister wives". Just a suggestion.