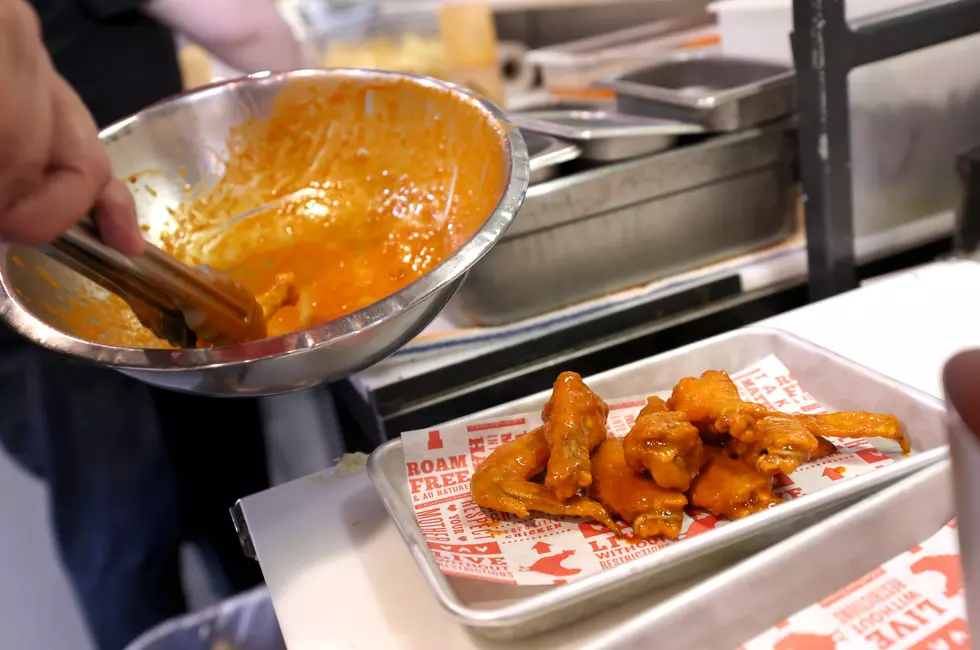 You Clucked, We Listened: Here's The Best Chicken Wings In Texas
Getty Images
Food is sometimes the one thing that makes us all happy. We could be angry, or just not feeling like ourselves, and then we get something to snack on, and then everything is ok. And other times, it's a certain type of food that makes us happy.
I mean just think back to one of those times that you were very angry for no good reason. Can you remember why you suddenly got peeved at everything little thing? I know when I'm not feeling like myself, it's either one of two things.
One, I didn't sleep well. Or Two, I haven't eaten at all during the day.
Me personally, I love a good pizza or pasta dish, whichever I'm truly in the mood for. Other times it's a burger. Most of the time, candy also provides a huge boost in energy, which shouldn't be hard the understand haha.
But we're not here to talk about myself, we're here to talk about your choices! Specifically chicken wings. I recently asked where the best wings were in Temple, but we're metaphorically upping the ante here.
With so many choices in the Lone Star State, it only makes sense to broaden our horizons and the include multiple areas around us. So without further ado, let's get to the best chicken wings in the state of Texas.
And don't worry, you don't have to boneless wings on the menu to qualify for the list, even though I prefer boneless wings over regular wings. Variety is the spice of life after all!
You Clucked, We Listened: Here's The Best Chicken Wings In Texas
Now, let us feast!
No Fares Needed: Go Back to School With This Bus Airbnb in Austin, Texas
When all of us were younger, we dreaded getting on the school bus, so why is this unique
Airbnb
in Austin, Texas so charming? The wheels on this bus don't go 'round and 'round, but board it and you'll be on the fastest route to rest and relaxation.
Why the Most Expensive House in Belton, Texas is Perfect For Parties
This spacious 3 bedroom, 5 bath home in Belton has 5,580 square feet, but the star of the show is the incredible piece of land that comes with it.
The property includes over 300 acres and is
listed at $25,000,000
. Let's explore the house, pool, and all the great places you can throw a party without leaving your home!
The Yard Truck Food Plaza In Downtown Temple
Choose from a wide selection of cuisines from different cultures at the Yard Truck Food Plaza in Downtown Temple.