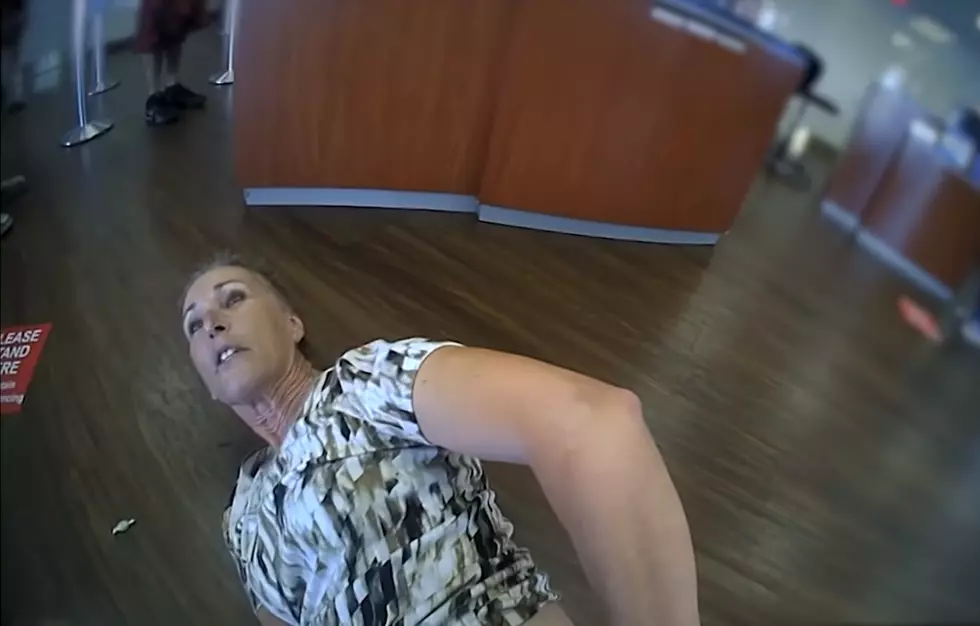 Galveston 'Mask Lady' Arrested Again
KHOU-TV, YouTube
Its been seven days since Governor Greg Abbott's statewide mask mandate was officially lifted, and I was wondering how things were going to play out. Many establishments still require patrons to wear a face mask and practice social distancing, and some even take temperatures.
Sadly, one person refusing to respect a Galveston, Texas bank's mask policy was arrested on March 11, and video of her encounter with police went viral. Today, it was reported that she's been arrested again.
KTRK-TV reports that Terry Lynn Wright, 65, was taken into custody Wednesday, March 17 by Texas City police at an Office Depot.
Police were called to the Office Depot in the 9500 blocks of Emmett F. Lowry Expressway just after 9 AM after wright was asked to leave the store by employees for refusing to cover her face.
6 days ago, Wright was taken into custody for a similar incident in which she refused to wear a mask in the Bank of America in Galveston. She was reportedly there to close out her account, and couldn't use the drive-thru because she was travelling in an RV. When she refused a manager's request to wear a mask or leave, police were called to the scene and Wright was taken into custody after an encounter with a police officer escalated and became physical.
---
---
The Galveston Daily News reports that Wright sustained minor injuries during the encounter, and that she was never officially booked or charged for the Galveston incident until March 17.
We checked the Galveston County Jail roster and saw that Wright remained in custody Wednesday afternoon with bond listed at $2,500. She's charged with criminal trespass and resisting arrest.
Even though the state mask mandate has been lifted and restaurants and bars are permitted to open up at 100% occupancy, private businesses still have the right to ask patrons to wear a mask. Wright, who told KTRK she "doesn't believe in the pandemic", is an example of what not to do if a business asks you to wear a mask, regardless if you agree with their policy.
Unfortunately, I believe Wright may end up being one of many stories like this.
KEEP LOOKING: See what 50 company logos looked like then and now
Here are 50 of your favorite retail chains that no longer exist.