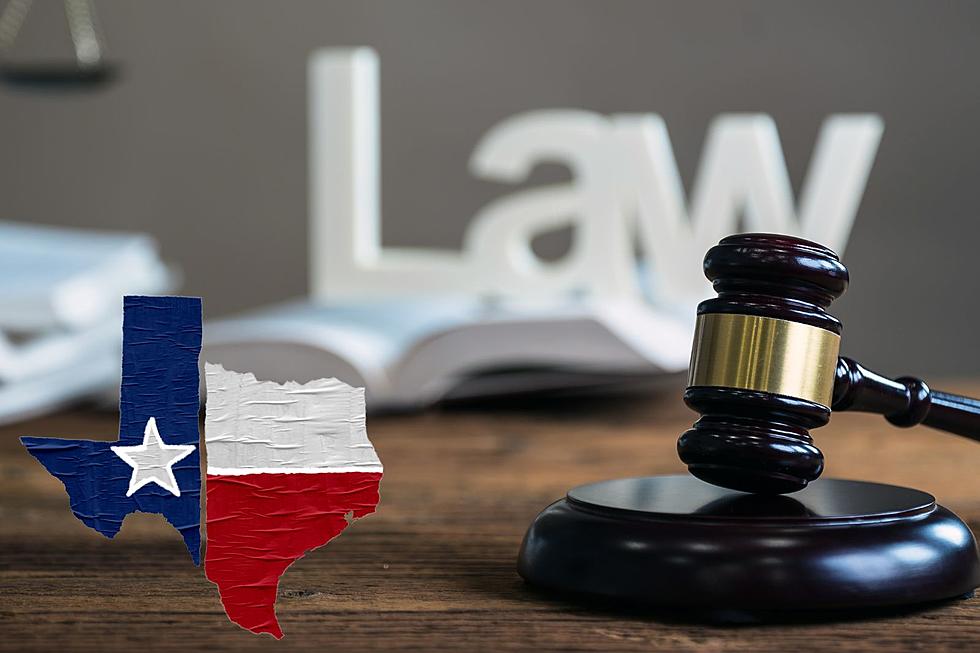 Beware! New Texas Laws , Here's What You Need To Know
Canva
According to  Fox Houston 26 beginning on September 1st Texas will be introduced to a new law that will be effective immediately. The Bentley Law in my opinion is definitely an enforced rule that Texas should not only take seriously but if I'm being honest, it shouldn't have gone into effect years ago.
SEPTEMBER IST THINGS ARE GONNA CHANGE IN TEXAS
House Bill 393 mandates if an individual is found guilty of intoxication manslaughter, then the particular individual must provide financial support for the parent or guardian who has been victimized. A lot of times when you see a situation where an individual has been considered, intoxicated and unfortunately murders a loved one, even though that particular person could be found guilty and is usually punished for his or her crimes, it really doesn't give any real satisfaction to the families and you cannot put a price on losing a loved one, but that does not mean that if an individual is found guilty of intoxication, manslaughter should not financially support the parents or guardians of a victim.
WHAT ELSE CAN TEXAS EXPECT ON SEPTEMBER 1ST?
Another bill that was passed, was House Bill Six which indicated that a prosecutor can have the authority to press charges against an individual if they murders a victim by using a distribution, drug by the name of fentanyl. If an individual sells any type of drug that even contains fentanyl, and it leads to a victim in the results of death, they can be prosecuted. As a parent of a teenager, I know how quickly and eagerly fentanyl is distributed in middle schools alone. This drug is extremely dangerous and it is ruining lives. These laws again will take effect September 1, and Texans are told to not only be alert but be aware. But like the saying goes, "if you can't do the time, don't do the crime".
10 Real Texas Laws You Won't Believe Are On The Books
These Texas laws seem pretty weird, but they must be there for a reason, right? What on earth led to these having to be passed?
Pay Attention! Here Are The Worst Intersections In Killeen
Killeen, like any town, has its fair share of dangerous intersections. These are the ones where you're most likely to end up in a crash if you aren't careful.
8 Safest Cities in Texas
Here are the 8 safest cities in Texas