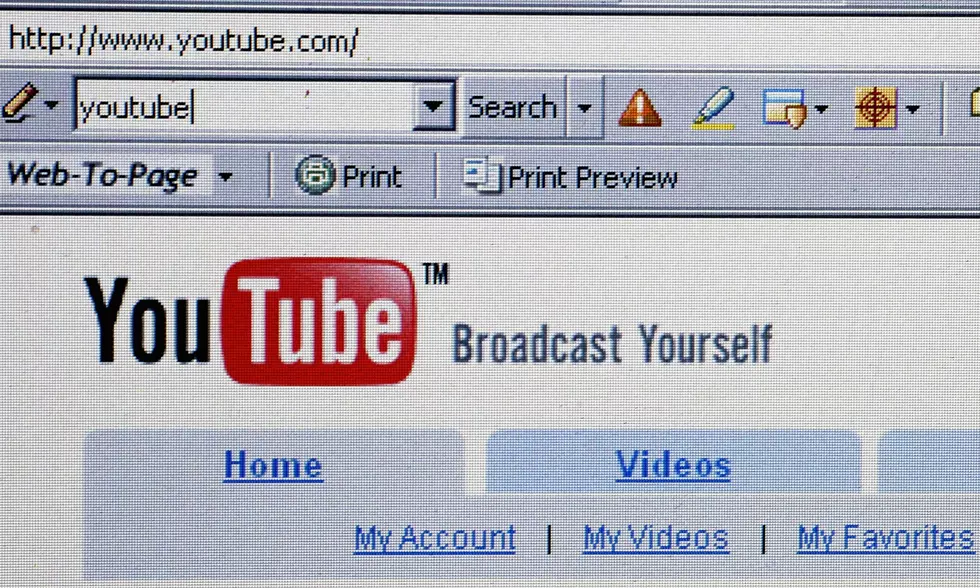 Youtubers in Belton, Texas Arrested On Third Degree Felony Charges
Getty Images
In the digital age, many are trying to make a name for themselves. While going viral sometimes results in fame, others aren't so lucky. This is one of this trying too hard moments, and it reportedly happened right here in Belton, Texas.
The incident in question
According to the Temple Daily Telegram, on April 9th, two people later identified as Joey P. Perez and Paul Estrada were taken into custody. The two were accused of harassing two women, one of whom who simply getting her mail.
Daniel Ontiveros, Belton Police Sergeant, detailed the incident in an affidavit:
"I would advise that the (suspects) are accused of targeting a 77-year-old woman and a second woman who often uses a cane for assistance. "(The suspects) engaged in their behavior to generate more views to their YouTube channels. The higher number of views to their videos and subscribers to their channel would, in turn, generate gain and notoriety for themselves."
Perez and Estrada continued to follow the woman who, was trying to return to her car and leave the post office. After the second woman approached to question why the men were filming, Perez, according to the affidavit, "told her off and made obscene gestures to her."
However, things did not stop there
Both women then proceeded to the head to the Belton Police Department to report the harassment. The affidavit states the two men also followed them to the Department and "confronted them about reporting the incident to the authorities."
Another unidentified man was also harassed at the station who allegedly saw what happened.
Ontiveros also said that the women, while trying to report the harassment, eventually were moved to another area while officers tried to get the two men to leave. Allegedly    they went to "then confront officers in the lobby and hurled expletives at the officers."
Perez and Estrada currently face charges of exploitation of the elderly, a third-degree and charge of interference with public duties, a Class-B misdemeanor. Perez also faces a charge of retaliation in the third degree and charge of harassment, another Class-B misdemeanor.
Bet You Didn't Know: 10 Bizarre Texas Laws Still on the Books
Many states still have strange laws on the books that aren't enforced or taken seriously anymore, and Texas is no exception.
Most of these laws are just funny now, but at one time, there was a valid (or at least somewhat valid) reason for them to exist.
Let's take a look at 10 of the weirdest ones in the Lone Star State.
The Most Dangerous City in Texas for 2022 May Surprise You
According to FBI statistics
, Texas had
438
violent crimes and
2,562
property crimes per 100,000 residents as of this year. For every 100,000 residents, there are
224
police officers statewide.
Crime rates are expressed as the number of incidents per 100,000 people.
Texas 6 Most Wanted Fugitives
Take precaution and familiarize yourself with the following faces. These criminals are currently listed in the Texas 10 Most Wanted.
Texas Crime Statistics By City
Check to see how crime compares in your city versus elsewhere.