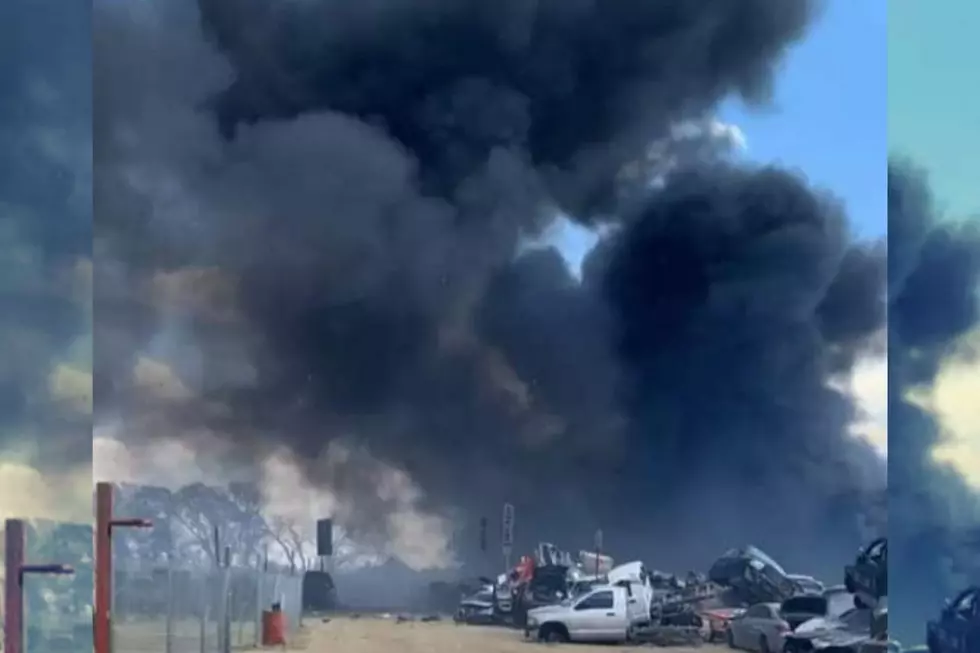 Multiple Agencies Battling Brush Fire in Belton, Texas
Image Courtesy of Crystal Grant
UPDATE: As of 8:30 PM, KWTX is reporting that fire is still ongoing. The blaze is estimated to be 375 acres, and at the time of writing, 0% contained.
However, forward progress of the fire is not a threat:
Firefighters from Belton, Texas and surrounding communities were on the scene of a reported blaze near Budget Wrench-A-Part Thursday afternoon.
A listener who wishes to remain anonymous shared with us amateur footage of the reported fire, which you can view below. The listener, who works at a nearby office, told us their staff had been evacuated to the Bell County Expo Center.
When reached for comment, City of Belton Public Information Officer Paul Romer repllied:
"Belton FD is among the agencies fighting a brush fire south of I-14 and west of FM 1670. Please avoid the area if possible. We will have more information when it is available."
This is a developing story, and we'll bring you more information as we get it here in the studio.
If you're driving in the area, please find an alternate route. If you're on I-14, don't let yourself be distracted by the smoke and cause an accident.
Listener Crystal Grant sent us these photos via our fee app at 4:20 PM. A short time later, she sent the image at the top of this page. Thank you, Crystal.
Bet You Didn't Know: 10 Bizarre Texas Laws Still on the Books
Many states still have strange laws on the books that aren't enforced or taken seriously anymore, and Texas is no exception.
Most of these laws are just funny now, but at one time, there was a valid (or at least somewhat valid) reason for them to exist.
Let's take a look at 10 of the weirdest ones in the Lone Star State.