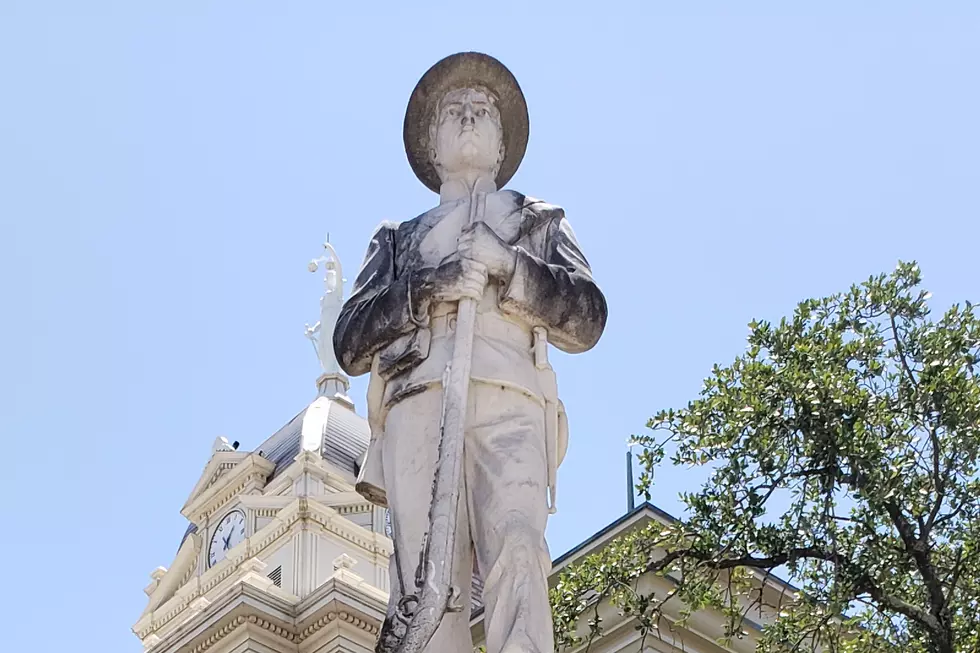 Bell County Commissioners Discuss Removal of Confederate Monument
Aaron Savage, Townsquare Media
The Bell County Commissioners met on Monday afternoon to talk about the removal of the Confederate monument from the old courthouse in Downtown Belton.
---
---
KCEN reports that about 50 people showed up to the Bell County Expo Center on Monday afternoon to discuss the possibility of removing the monument from the courthouse lawn.
Both sides of the issue were represented. There were those that wanted the statue moved and those who wanted it to stay where it is.
Although nothing was decided on Monday afternoon, Judge David Blackburn did say that he was in favor of letting voters decide the issue.
"In my mind, the sheer amount of comments we've received this issue and the significance of this issue in terms of what it says about us a community here in Bell County. I think of Bell County deserve a say in whether this monument is retained in place or relocated. I really do think its a matter that should be decided by more than three people and three votes."
Judge Blackburn may be for the voters to decide, but according to the Bell County Commissioners Court, Texas law prohibits a vote on the issue. Therefore, the Temple Daily Telegram reports, they won't take any action until state law is changed. Right now, the law prevents the court from calling for an election on the issue, and Bell County's population is too high for a referendum. Commissioner John Driver told the Telegram that the ultimate goal is to come up with a solution that won't disrupt the unity of Bell County.
UMHB President Randy O'Rear said in July that UMHB will donate up to $10,000 to help in the cost of relocating the statue.
What do you think? Should the monument be moved? Why or why not?
Enter your number to get our free mobile app
Texas Nursing Home Throws Booze and Tattoos Party