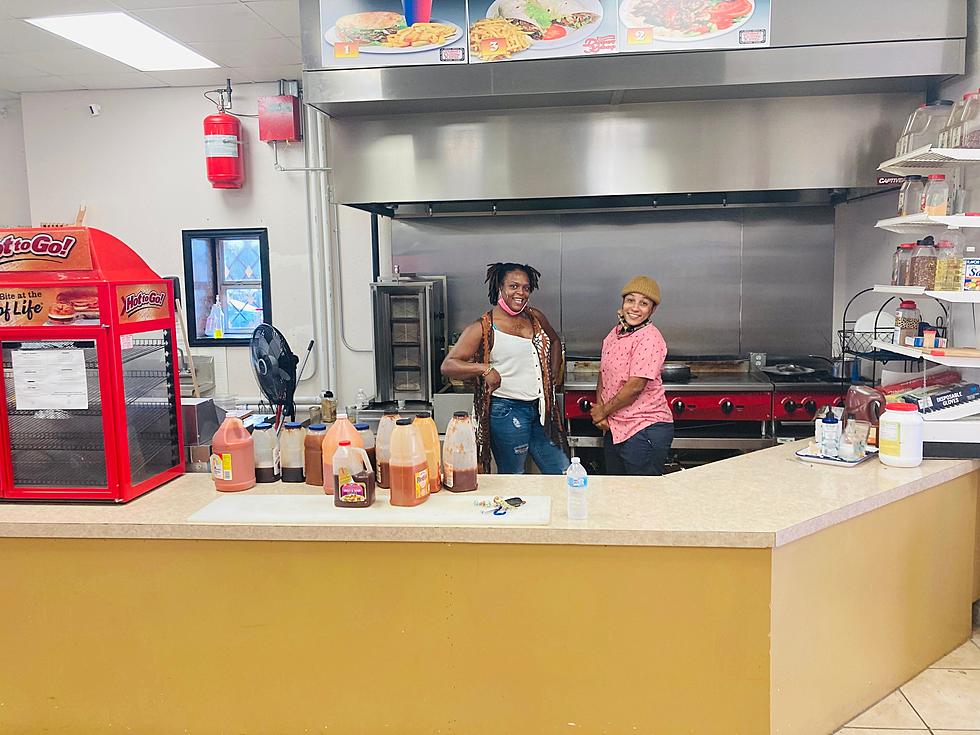 Killeen, Texas Celebrates the Opening of A Southern Touch Soulfood and More
Courtesy of Paris Williams
There's nothing better than a story about humble beginnings and being the underdog. Paris Williams of Killeen, Texas and her wife, Kimberly Cox, definitely fit that description.
When I first met Paris and Kimberly, they were making dishes out of their house. It was the beginning of the pandemic, and for a lot of people, this is how they were making ends meet.
The pandemic was causing many people lose their jobs, but Paris and Kimberly were among those who'd decided that even though the world had thrown them out into the ocean with no floaties, they were still going to swim.
Thanks to their determination, hard work, dedication, consistency, and resourcefulness, these entrepreneurial young women now have a brick and mortar restaurant where they can serve up their great food.
I could not be more ecstatic for these two!
You have to give credit when credit is due. This couple worked extremely hard to get to where they needed to be in order to provide not only for their family, but for the hungry people of Central Texas.
Cox and Williams have always provided great customer service skills and amazing cuisine, and now they can do it on a grander scale thanks to their new physical location. The ladies' establishment is inside of A1 Food Mart at 4400 #111 Watercrest Rd. In Killeen.
If you've never tried their food, you are definitely in for a treat. These ladies are known for making some of the most beautiful barbecues, and recently went viral thanks to their cajun spaghetti.
I also have to mention the number one cloud crowd pleaser in my opinion: their jumbo breakfast burritos that are bigger than a baby's arm and filled with flavorful ingredients that will leave you full and satisfied.
So if you are hungry and you get a chance to be in their area, tell them I sent you and enjoy some Southern Touch Soulfood and More.
Congratulations, ladies! Your hard work has most definitely paid off.
Celebrating Tillie Marie's 3 Year anniversary in Central Texas
Today we celebrate the 3 year anniversary of Tillie Marie's. Let's take a look at some of her signature dishes
PICS: Killeen's Food Truck Park Had a Great Turnout for Its Soft Opening
The good people of Killeen showed up to support the new food truck park - Killeen's International Cuisine Korner & Artisans Marketplace (aka Kick It) - featuring fantastic local food trucks and vendors. I had to check it out for myself, and of course I snapped plenty of pictures!
10 Junk Foods We Love
Here are my Top Ten Junk foods that we all love, Even though I try to eat healthier now I often crave these foods. Did your guilty pleasure make the list?