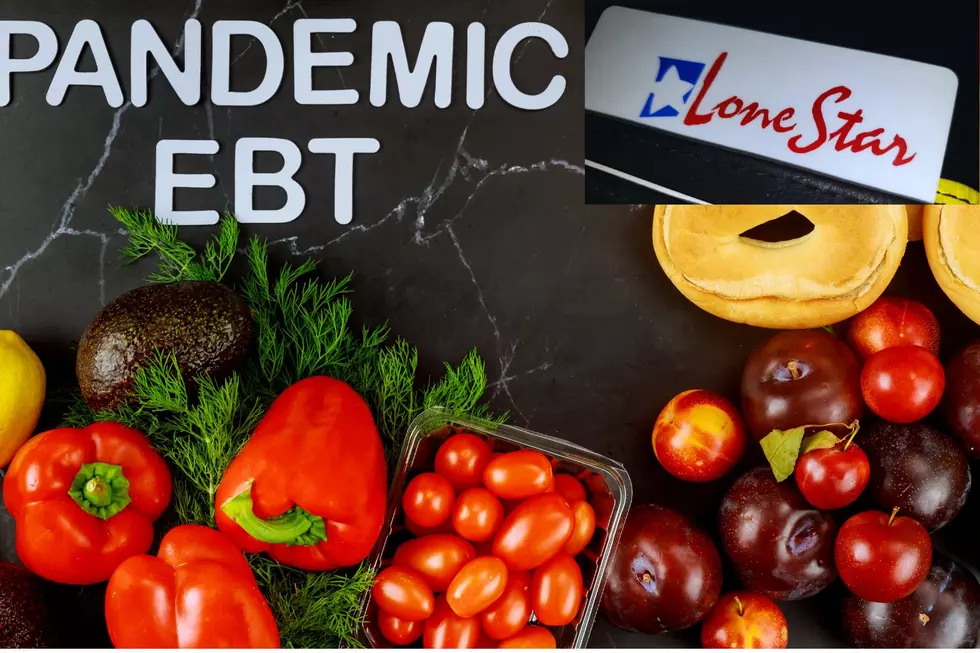 Yes Or No? Will Texas Be Approved For The 2023 PEBT?
Canva
WILL TEXANS RECEIVE AN EXTENSION OF THE PEBT?
Is the beginning of the year and Texans want to know will the powers that be will allow another EBT extension in the great state of Texas.
EBT BENEFITS A LIFELINE TO MANY STILL REBUILDING
With the calendars now flipping to 2023, many people are wondering if the emergency food assistance benefits that have been in place since the pandemic will be renewed.
I've personally spoken with concerned people who've expressed the importance of these benefits to their family after one or more people in their household lost work or struggled to keep up financially in the wake of the pandemic and the resulting economic downturn.
SHOULD TEXAS CONTINUE EXTENDING THESE BENEFITS?
I've also spoken to some Texans who feel that a year was enough time for residents to come up with a plan or get steady work to provide for their families. Still, many people are working full-time, but still trying to regain their footing financially. So, should emergency SNAP benefits be renewed in 2023?
That was one of many questions folks were asking even as early as the beginning of December, when it seemed uncertain if Governor Greg Abbott would renew the COVID-19 Disaster Declaration he issued in March of 2020. The declaration was renewed on December 16.
It's only the 3rd of January, so perhaps we'll get news of an emergency SNAP extension for this month. We'll certainly update you as soon as we hear anything.
In the mean time, I would suggest the Texans keep an eye on the Texas Health and Human Services website, or contact their local HHS office for details.
Here Are The Top 5 Safest Places To Raise A Family In Central Texas
These are the top 5 safest places in Central Texas to raise a family.
Pay Attention! Here Are The Worst Intersections In Killeen
Killeen, like any town, has its fair share of dangerous intersections. These are the ones where you're most likely to end up in a crash if you aren't careful.
Beware Of The 10 Most Dangerous Counties To Live In Texas
Texas is a huge place with some great areas in which to settle down, but some counties don't have the best vibe. Here are the ones some say you should avoid.