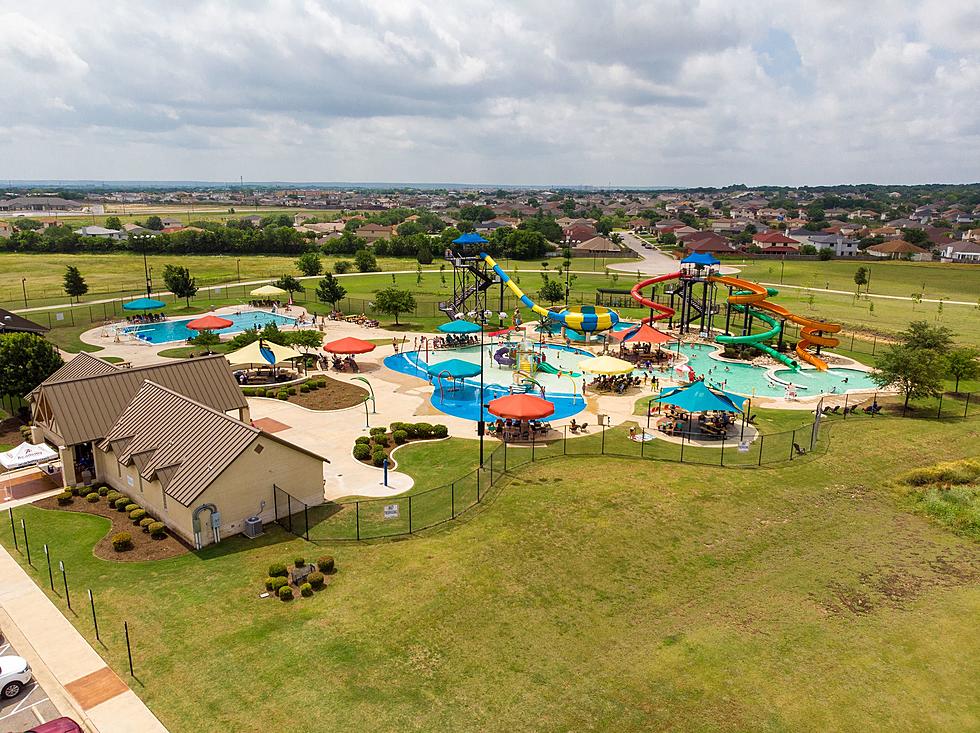 Yay! Killeen Family Aquatic Center opening Memorial Day Weekend
City of Killeen Press Release
As the very hot summers in Killeen, Texas are upon us, one thing, the residents of the city of Killeen can look forward to is the Killeen Family Aquatic Center will be opening Memorial Day weekend. The city of Killeen sent out a press release, letting residents of the city know to grab their suntan lotion, and swimsuits because the waterpark is opening back up, well, maybe it wasn't worded like that, but it definitely makes you feel that's what was meant to say.
GET READY TO COOL DOWN THIS MEMORIAL DAY WEEKEND
Killeen Family Aquatic Center located at 1800 E. Stan Schlueterr is open for Memorial Day weekend, it will re-open June 6 through Labor Day weekend September 4. This facility is a 10,000 square-foot multi-use waterpark, with three waterslides included, a rock wall, a splash pad for the little babies, picnic tables, of course, shade structures, a diving board and so much more.
GET READY TO TAKE A DIP AT THE KILLEEN AQUATIC FAMILY CENTER THIS MEMORIAL DAY WEEKEND
If you are wanting more information about the Killeen Aquatic Family Center click here. I feel I speak for a lot of residents of the city when I say we've waited a very long time for the waterpark to open back up, especially since the weather is heating up, Killeen is definitely ready to have some fun in the sun!
These Are Texas' Top 3 Hidden Gem Island Vacation Spots
Here are the top three hidden gym island vacation spots in Texas that you can bank on for some good R&R.
Top 6 Beautiful Paradise Islands In Texas You Must Visit
You don't have to hop on a plane or a cruise ship to find an island paradise this summer. Texas has some perfect getaways. Here are just a few.
Here Are the 10 Essential Snacks You Must Grab When Visiting Buc'ees
Buc-ee's has a wall-to-wall snack selection that can be overwhelming, so I wanted to distill it down to 10 essentials. Did your favorite make the list?