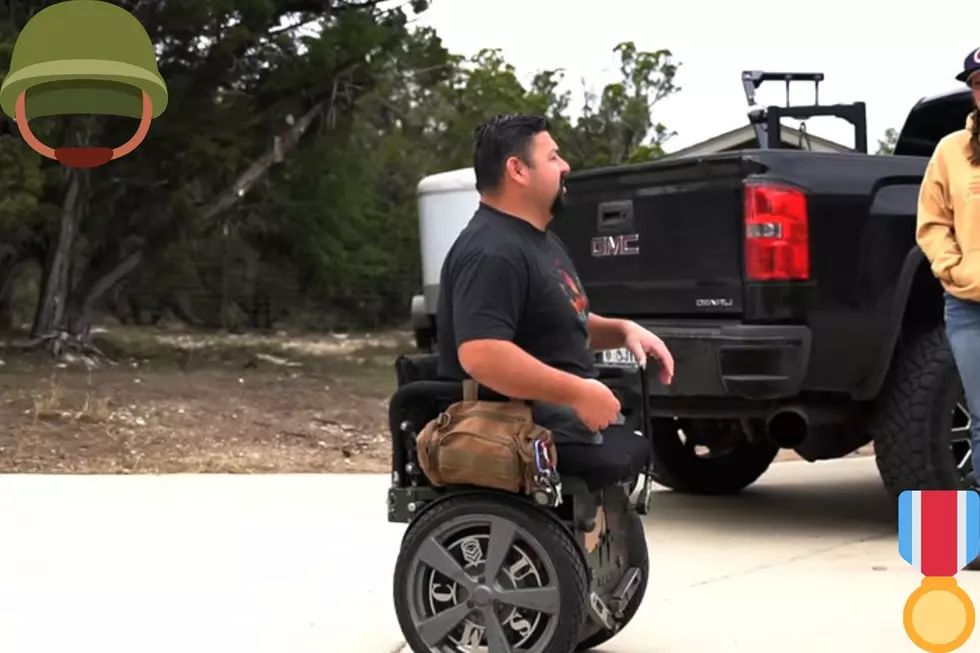 Wheeling For a Cause Is Asking For Texas' Help Honoring a Marine
YouTube/BroncBuster
If you know anything about me Texas, you know that we love a good feel-good story about people overcoming adversity and thriving, and this article is most definitely that.
Here in the Killeen area, we're a military community that's always looking to do right by our men and women in uniform. Now we have an opportunity to help a Marine injured in service to our nation get back to what he loves.
THANK YOU FOR YOUR SERVICE STAFF SARGENT GUILLERMO TEJADA
US Marine Corp staff Sergeant Guillermo Tejada lost his legs due to an explosive device while on a dismounted patrol in Afghanistan in 2010. Tejada's life changed dramatically, but his optimism and spirit of service to his country and fellow Marines have never waivered.
Neither did his love of the outdoors, and that's where Wheeling for a Cause comes in.
COME ON, TEXAS, LET'S GET STAFF SARGENT GUILLERMO BACK OUTSIDE AND SHOW OUR APPRECIATION
Texas Hill Country Wheeling for a Cause has decided to give sergeant Guillermo his own fresh set of off-roading wheels so that way he can get back out there and enjoy his life.
They're hoping to raise $10,000 for the cause, and have set up a GoFundMe campaign.
I know that if enough Texans hear about this project, we can crush that goal in a day or two. We're people who pride ourselves on taking care of those who've served and sacrificed.
Family budgets are tight right now. so I'd encourage folks to give what you can, and if you're not able right now, pray for his this project's success.
Let's get this Marine back out there enjoying the beautiful country he fought to defend, shall we?
10 Easy Things to Grow In Your Texas Garden
Whether you're an amateur, novice, or pro, these plants are easy to grow in any Texas garden.
MORE: 11 of the Worst Marketing Blunders in History
14 Texas Eats We Can't Live Without