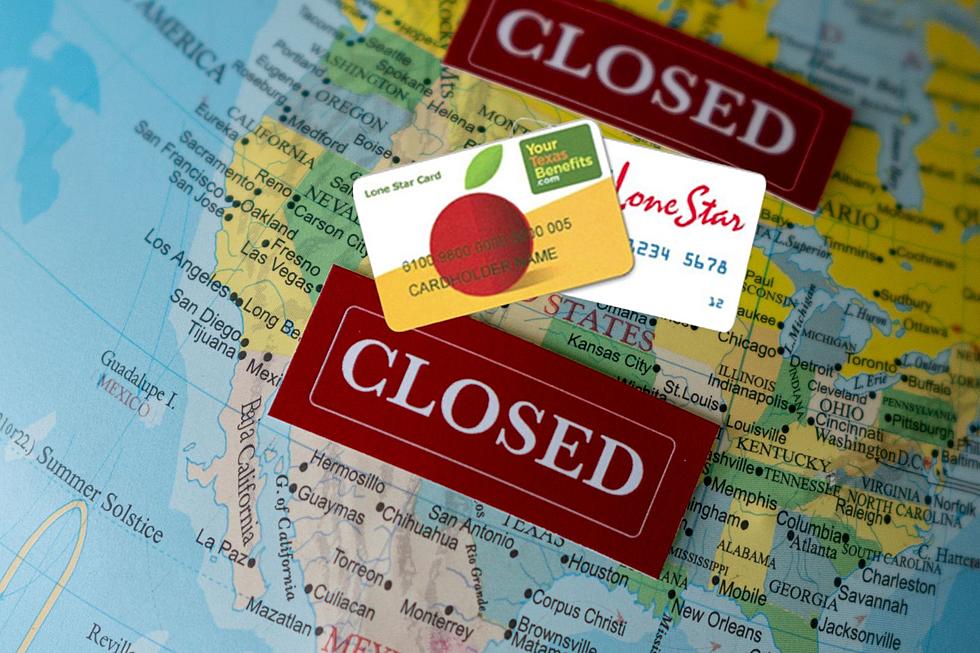 USA SHUT DOWN! What Does This Mean For The State Of Texas In October?
Canva / GBT
We've all heard talk around the United States about how the government could be possibly talking about a shutdown. Living in the great state of Texas, where a lot of diplomatic controversy takes place, Texans want to know, what does that mean for the state? According to US Today we are only days away from a shutdown, possibly taking place if Congress fails to cut through a decision and reach a deal with the federal government.
WILL THERE BE A SHUTDOWN IN TEXAS?
My understanding is this can truly affect not hundreds but millions of Americans and Texans if there is not an agreement reached to deal with this law before October 1. Texans, who have SNAP benefits, if a decision is not made, it could affect you if a decision is not made and affect, Funded preschools, federal colleges, grants, and loans food safety, national parks, and so much more. What the country and the state of Texas are hoping for is a decision definitely made before October 1.
WHAT IS THE SHUTDOWN MEAN FOR THE STATE OF TEXAS?
House Minority Leader Hakeem Jeffries says if Congress can't pass a funding deal by September 30, which is today, the House Republicans will own the government shut down. The US government has approximately until 12:01 AM Sunday. We can only hope for as of right now not only as a state, but as a country, come to some type of agreement, and we can continue being the best country we can be. I'm not going to tell Texans to necessarily prepare their selves for the worst, because the reality of it is, we have to give our Congress the benefit of the doubt. What I will say is that being safe is always better than being sorry.
10 Cheapest Places To Live In Texas
Whether you're a native of the Lone Star State or looking to put down roots here, these are the places where you can get the most out of your money according to
PropertyClub
.
Gallery Credit: Piggie
Beware Of The 10 Most Dangerous Counties To Live In Texas
Texas is a huge place with some great areas in which to settle down, but some counties don't have the best vibe. Here are the ones some say you should avoid.
Gallery Credit: Piggie
Pay Attention! Here Are The Worst Intersections In Killeen
Killeen, like any town, has its fair share of dangerous intersections. These are the ones where you're most likely to end up in a crash if you aren't careful.
Gallery Credit: Piggie