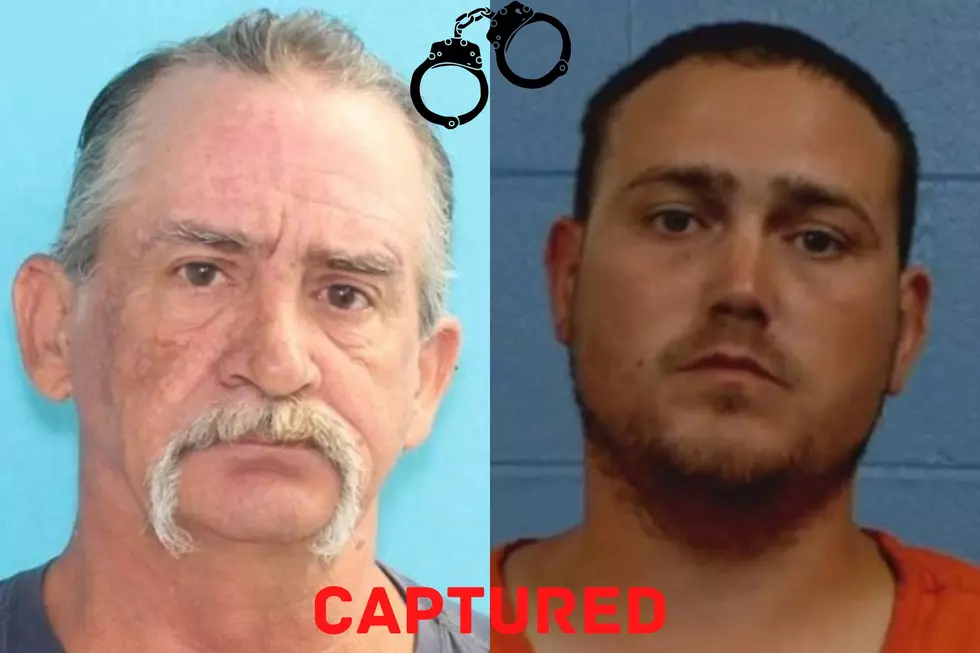 Two of Texas' Most Wanted Captured in the Austin Area
Texas DPS/Canva
The Texas Department of Public Safety's Most Wanted list recently had two names removed from it. Not long ago, we discussed who Texas DPS was looking for, which you can reference here. We mentioned the first man was captured during the writing of the article:
William Eugene Bird
On August 24th 2022, according to the Texas Department of Public Safety, Bird was taken into custody in Austin during a traffic stop. Bastrop County Sheriff's Office also helped taking in Bird into custody. Bird's crimes included:
2012 - indecency with a child by exposure
2014 - failure to comply with sex offender registration requirements
2021 - convicted of injury of a child, convicted of failure to comply with sex offender registration requirements
He was arrested for violating his probation in October 2021. A Texan also assisted with the arrest of Bird, with authorities receiving an anonymous tip. However, Bird was not the only arrested.
Nathan Reed Bingham
Bingham was taken into custody after hiding in a residence in Hutto, Texas. Bingham was looked for by authorities since February of 2022. The Rockwell County Sheriff's Office charged him with aggravated assault with a deadly weapon, unlawful possession of a firearm by a felon and theft of property.
His other crimes included:
2015 -  obstruction/retaliation and credit/debit card abuse
2017 -  possession of a controlled substance
2021 - unauthorized use of a motor vehicle, unlawful possession of a firearm, theft of a firearm and theft of property
For those who have seen any of the Texas Most Wanted, you are encouraged to call 1-800-252-TIPS, or submit a tip to the DPS Website.
Texas Still Needs Your Help: More Wanted Criminals in The State
There are still criminals that remain in hiding from law enforcement. Have you seen these individuals?
The Most Dangerous City in Texas for 2022 May Surprise You
According to FBI statistics
, Texas had
438
violent crimes and
2,562
property crimes per 100,000 residents as of this year. For every 100,000 residents, there are
224
police officers statewide.
Crime rates are expressed as the number of incidents per 100,000 people.
Texas Crime Statistics By City
Check to see how crime compares in your city versus elsewhere.
Help Bell County Crime Stoppers And Police Find These Missing Persons
If you know anything about these missing people, here's how you can help bring closure to their loved ones.