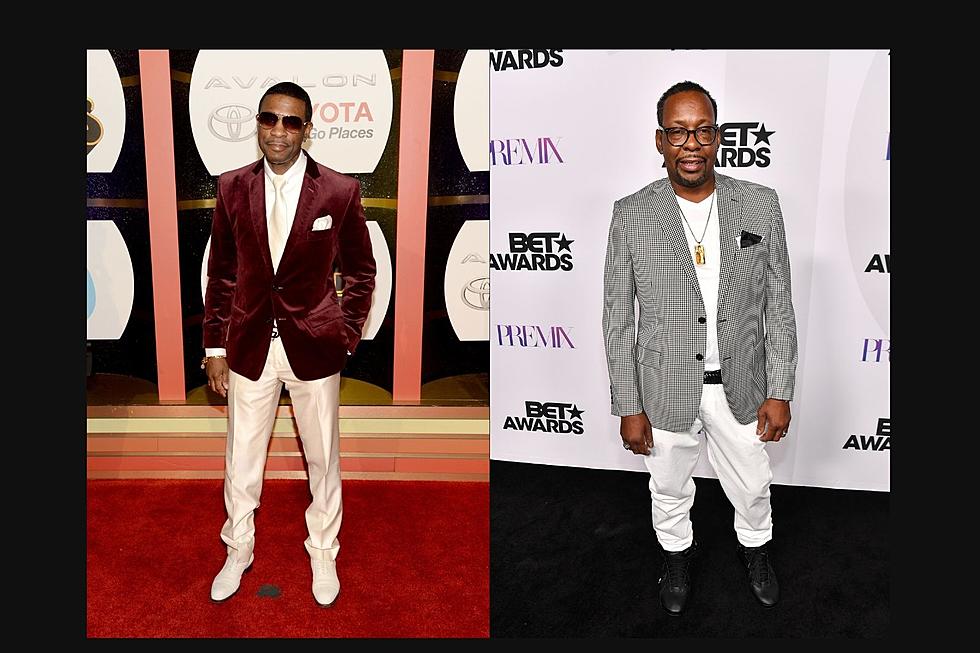 Big Ced's Top Ten Keith Sweat Vs. Bobby Brown Songs
Getty Images
Two R&B legends will face off for an epic Verzuz battle: Keith Sweat and Bobby Brown.
It all started during the Coronavirus pandemic, when millions of Americans were quarantined in their homes. Swizz Beatz and Timbaland created hours of entertainment as Black producers and artists battled, each playing 20 of their best songs, with pundits and social media declaring a winner.
Sweat, who turns 60 on July 22, and Brown, 52, will face off at the Essence Festival of Culture on Thursday, July 1st.
While largely virtual, festival-goers can still tune in to live streaming concerts inspired by a "taste of New Orleans", since it originated there.
The millennial rappers Soulja Boy and Bow Wow recently participated in a Verzuz matchup. There have also been performances by legendary singers Patti LaBelle and Gladys Knight and iconic bands The Isley Brothers and Earth, Wind & Fire. Black Twitter usually dominates Verzuz battles, and this one will be no different.
Verzuz has been in the news twice this week. Lil Kim announced earlier this week that she would be interested in fighting Nicki Minaj. The one-on-one match between the two could be one of the most-watched Verzuz events in history.
I am a fan of both Keith Sweat and Bobby Brown, and listened to them growing up.
Keith Sweat's show "Sweat Hotel" airs Sunday through Thursday on My Kiss 103.1; even though Keith Sweat a colleague of mine, I will be totally biased during the battle.
On Thursday, both artists will go through 20-plus of their favorite songs they wrote or sang.
I compiled my own Top Ten Keith Sweat and Bobby Brown songs. Did your favorite show up?
Top Ten Keith Sweat Vs. Bobby Brown
Both artists are R&B legends, and since they are going toe to toe with hits from their music catalog for an epic Verzuz battle, I decided to rank my Top Ten songs from both artists. Did your favorite make the list?