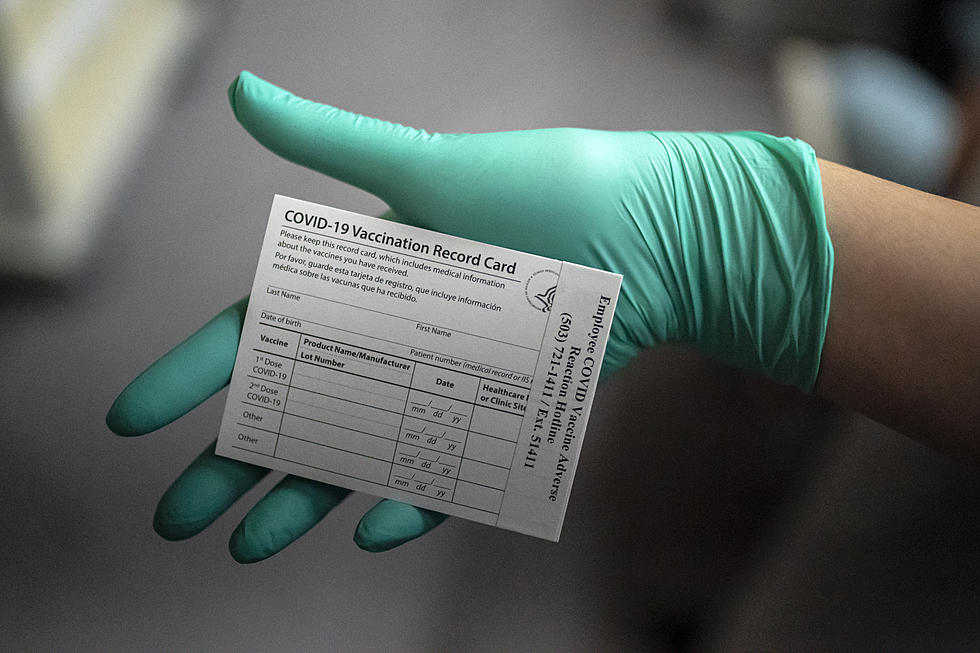 Florida Couple Accused of Using Fake Vaccination Cards for Hawaii Trip
Getty Images
UPDATE Oct. 2022: This article has been edited to remove identifying information after charges were dismissed.
---
A Florida couple was recently arrested in Hawaii after allegedly using fake vaccination cards to avoid a 10-day quarantine period.
According to NBC News, the couple went on vacation to Hawaii on Aug. 11 but were arrested for using fake vaccination records for themselves and their children. Authorities found it suspicious that the kids were born in 2016 and 2017, and the vaccine has not yet been approved for kids under 12.
According to Special Agent Joe Logan of the Hawaii Attorney General's Office, the screener noticed an anomaly in the children's age and the vaccine when they came through the airport. "That's how we got involved."
The couple, who were arrested in Honolulu, have been charged with falsifying a vaccine card, with one suspect facing two additional counts. Since then, they have been released on bail for $8,000.
Hawaii's Safe Travel Program requires people to provide proof of vaccination or a negative COVID test that was returned within 72 hours of leaving.
It is a misdemeanor to violate the guidelines.
---
I just came back from the beautiful island of Maui.
I was in awe of the mountains and the landscape and all the beaches there.
My wife was there earlier through the month and helped my family with the process to be able to move freely through the island without having to be in quarantine for 14 days. Yikes!
Upon arriving in Phoenix, I found the check-in line to get pre-approved and receive my wristband to expedite my way through the terminal to baggage claim.
I had to take another COVID test because my previous test was not administered by a place on the State of Hawaii's approved list of test centers. Needless to say, $200 later I received my negative test results. Ouch, but it was better than being in quarantine for the 5 days I was there.
7 Seafood Restaurants in Killeen and Harker Heights You Need To Check Out
You don't have to travel to the coast to find great seafood. There are plenty of places right here in Central Texas that serve it up fresh and serve it up right. These are just a handful of our favorites. Did yours make the list? If not, let us know what we should try next!