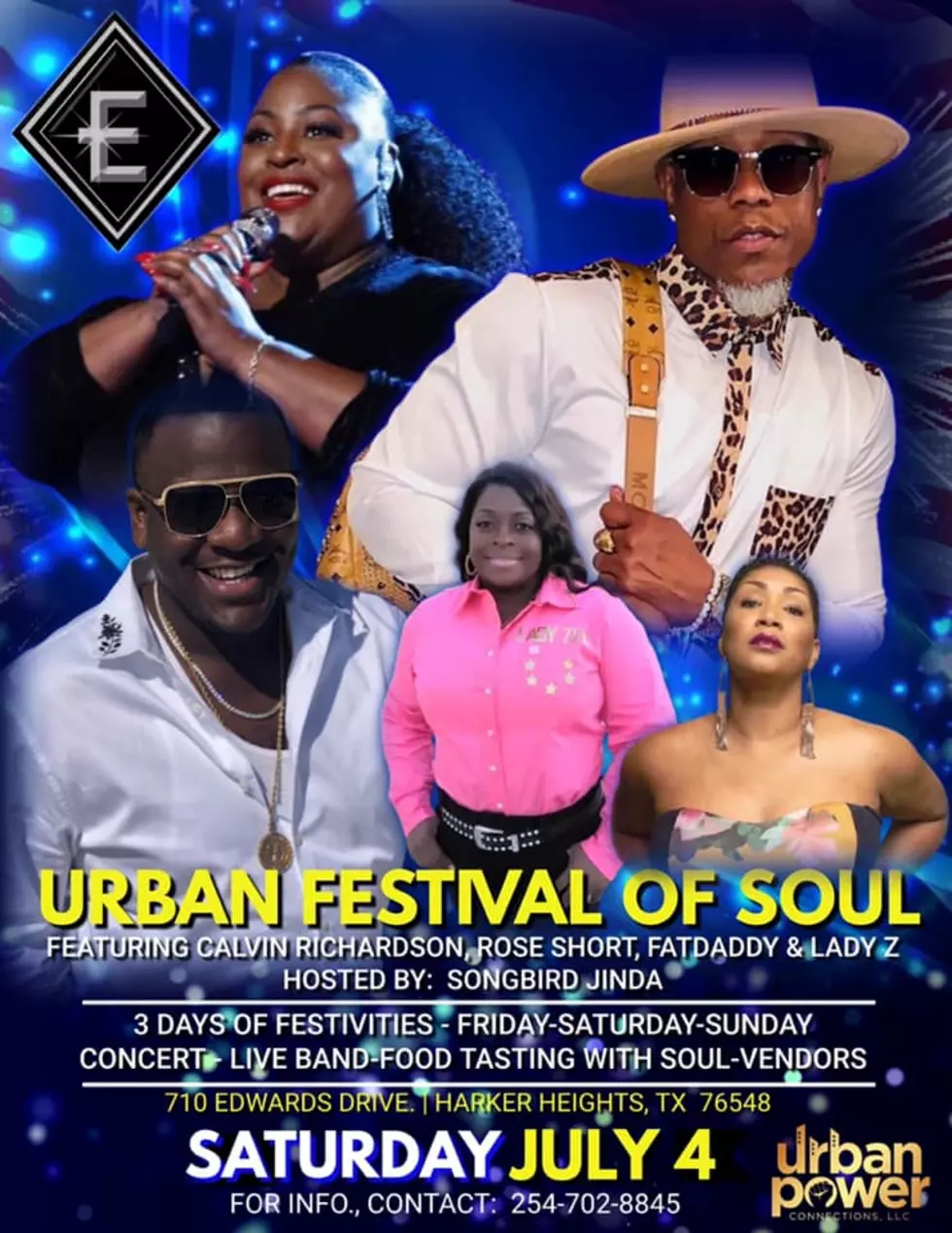 The Urban Festival Of Soul 4th Of July Weekend In Harker Heights
Harker Heights E Center
The 4th Of July is rapidly approaching and our friends at Urban Power Connections and The Harker Heights Event Center are planning a HUGE weekend of fun!
The Urban Festival of Soul jumps off with 3 days of activities at The Harker Heights Event Center including a live concert, food tasting, vendors and so much more!

The Festival kicks off on Friday July 3rd with the reopening of The E-Lounge with an "All-White" party with DJ Uprock on the 1's and 2's!
On Saturday get ready for a huge concert featuring a live band with performances from hit songwriter and singer Calvin Richardson:
Also performing, our hometown superstar Rose Short who just dropped her debut single "Push Me":
Also Southern Soul and Blues stars Fat Daddy and Lady Z and its all hosted by the Songbird Jinda.
Then on Sunday, they will be wrapping things up with "The Food Tasting With Soul" featuring some of the best Black owned restaurants, caterers and chefs showcasing their delicious dishes!
3 days of incredible entertainment and tickets are on sale now at Gay's House Of Beauty in Killeen, It's All Good BBQ in Temple and the Harker Heights E-Center Box Office by calling 254-702-8845. Don't miss out!
Take a Look Inside the Most Expensive House for Sale in Belton