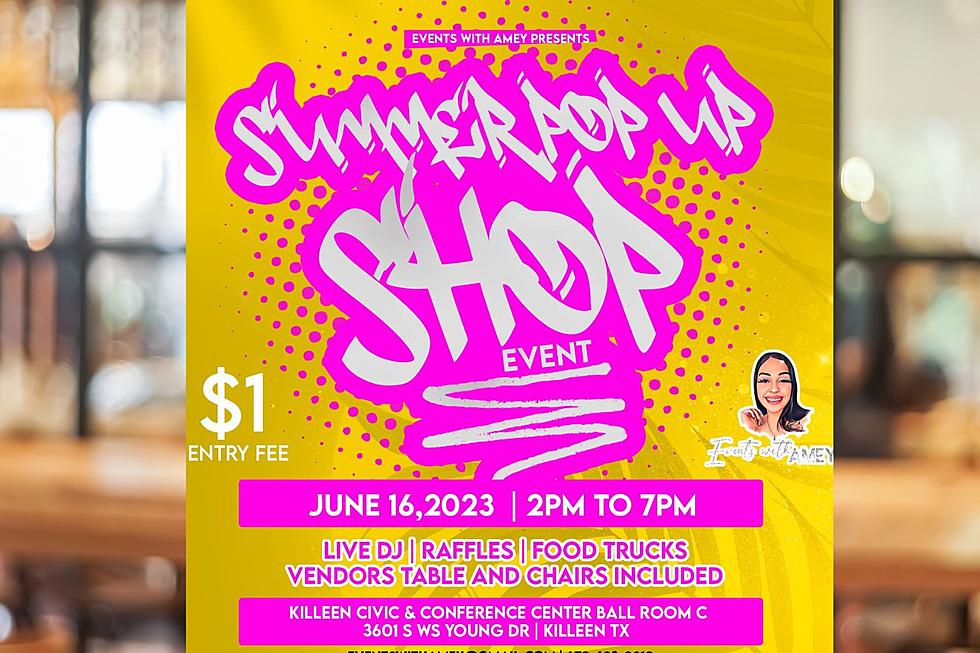 The Summer Pop- Up Shop Is Coming To Killeen, Texas
Events With Amey /Canva
Killeen, Texas has made sure the networking has played a big part in the community after the pandemic, and in my opinion, we definitely have Events With Amey to thank for that. The award-winning event planner has been setting up events, allowing entrepreneurs and business owners to not only come together and network, but these events also allow the community to get to know one another all over again.
GET READY FOR THE SUMMER POP-UP SHOP IN KILLEEN TEXAS
On June 16 from 2 PM to 7 PM Events With Amey will be hosting a summer pop-up shop event for all of Central Texas. Events With Amey said there will be live DJs, raffles, delicious, food trucks, familiar vendors, and the community of course.
ALL OF CENTRAL TEXAS GET READY TO SHOW UP TO THE SUMMER POP UP
The event will take place at the Killeen Civic and Conference Center Ballroom C located at 3601 S. WS Young. I love the idea that Events With Amey wants the community, to come together in a business aspect, and for the community to be a part of these events, due to the fact that we're all in this together. If you've never gone to any of Amey's pop-up shops, you are truly in for a treat. These events are definitely perfect for people who are business owners, who haven't been able to introduce their selves to the community, or even other business owners. Come out and network and enjoy your community.
Yuck Or Yum? Top 10 Weirdest Foods Only Texans Love
Big state = a big appetite, and these are some of the foods Texans love that outsiders might think are weird.
Top 10 Best R&B Songs To Smoke To
Whether it's 4-20 or not, there are folks out there who like to...let's say "partake" once in a while. For those midnight tokers, here's a list of R&B classics you should add to your playlist.
Here Are 10 Exotic Animals You Can Have As Pets in Texas
If you like to walk on the wild side with a fuzzy (or scaly) buddy, here are 10 animals you wouldn't think you can own in Texas, but you totally can. Remember, though: Just because you CAN do something doesn't mean you SHOULD.