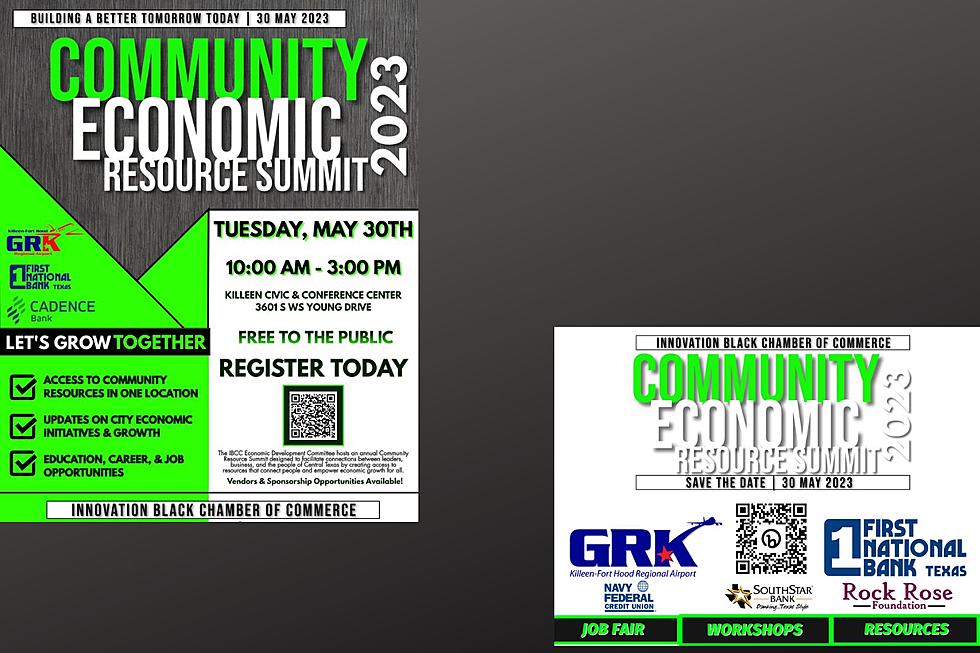 The Community Economic Resource Summit Is Coming To Killeen, Texas
Canva / Innovation Of Black Chambers
Over the years, Killeen, Texas has definitely improved when it comes to connecting people to essential community resources right here in the community in one location. Honestly, a lot of that, in my opinion, has to do with Ronnie Russell, who is the founder of The Innovation Black Chambers of Commerce, which is a nonprofit organization. This gentleman is all about not only uplifting the community but empowering and supporting black businesses.
COME BE A PART OF THE GROWTH IN KILLEEN
On Tuesday, May 30 The Innovation Black Chamber of Commerce Economic Development Committee will be hosting the second annual Community Economic Resource Summit. The event will take place at the Killeen Civic and Conference Center located at 3601 S. WS Young and it is free to the public. We need events like this in our city more than ever in my opinion.
COME GET THE RESOURCES YOUR BUSINESS NEEDS
A lot of black-owned businesses find themselves, lacking in certain resources due to the fact that they just might not be aware that they have it. This is what these particular meetings and events are for. If you're able to come out, I would strongly suggest being present at this particular event, it's so beneficial, just knowing what essentials and resources could be present for you. Keep in mind at the end of the day taking care of our community should always be a priority, and having the right tools and resources is what this event is all about.
Here Are The Top 5 Safest Places To Raise A Family In Central Texas
These are the top 5 safest places in Central Texas to raise a family.
Would You Buy This Garbage-Filled Houston, Texas Home for $69,900?
You've heard of a "fixer-upper", but what about a "trash-a-hauler"? This house in Houston was listed at a ridiculous price for something that had essentially become a landfill. Would you invest in this property?
Top 10 Best R&B Songs To Smoke To
Whether it's 4-20 or not, there are folks out there who like to...let's say "partake" once in a while. For those midnight tokers, here's a list of R&B classics you should add to your playlist.