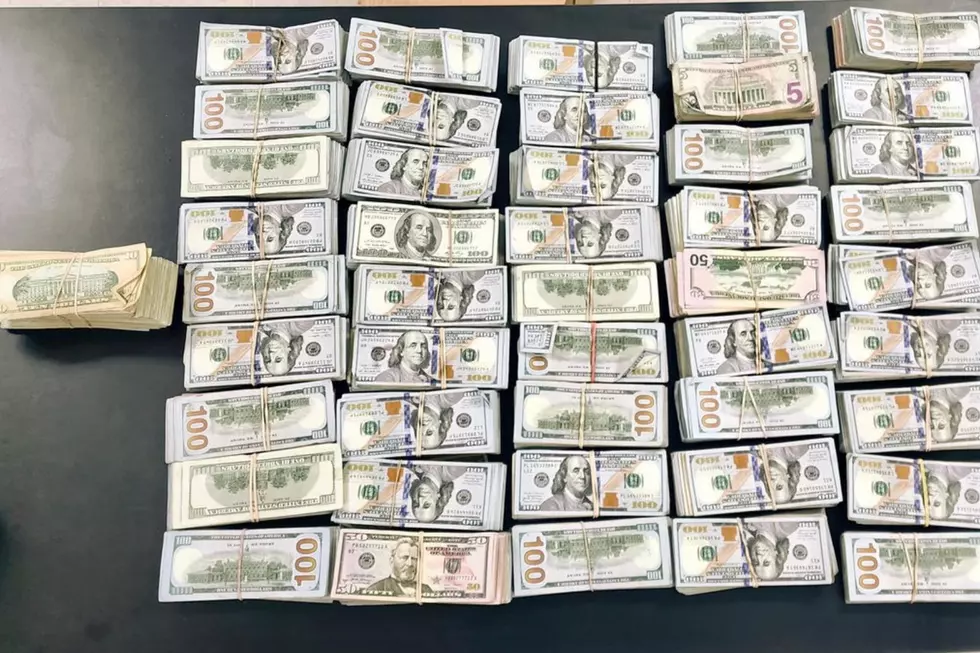 Spare Change? Police Seize $450K at Traffic Stop in Texas
Henderson Police Department, KWTX
Maybe these folks won the lottery and wanted to roll around in the money. The excuse that two people in Mt. Enterprise, Texas gave when they were pulled over by police has not been released, but it must not have been very believable.
During a traffic stop last week on Highway 259 in Henderson County, officers with the Henderson Police Department became suspicious that something wasn't right with the vehicle they had just pulled over.
Traffic Stop in Henderson County
The officers asked for permission to search the car, and found over $450,000 in cash. KWTX is reporting that Henderson Police believe the money came from criminal activity. The cash was confiscated pending a seizure forfeiture hearing, and the case is still under investigation.
What is Civil Asset Forfeiture?
This incident falls under the category of the civil asset forfeiture process. That means that unless it can be proven that the money is not involved in any kind of criminal activity, the owner or owners cannot get it back.
Under the Department of Justice's equitable sharing program, state and local law enforcement that turn over seized property to the federal government can receive up to 80 percent of the forfeiture proceeds, according to dallasjustice.com. Some lawmakers have voiced concern that law enforcement may take assets from people who are not convicted or facing criminal charges.
The Institute for Justice states that between 2000 and 2019, over $8.8 billion was paid from the federal government to state and local agencies in accordance with the Equitable Sharing Program, according to thehill.com
Read More: Can Dallas, Texas Police Take Your Money at the Airport?
The Most Dangerous City in Texas for 2022 May Surprise You
According to FBI statistics
, Texas had
438
violent crimes and
2,562
property crimes per 100,000 residents as of this year. For every 100,000 residents, there are
224
police officers statewide.
Crime rates are expressed as the number of incidents per 100,000 people.
Bet You Didn't Know: 10 Bizarre Texas Laws Still on the Books
Many states still have strange laws on the books that aren't enforced or taken seriously anymore, and Texas is no exception.
Most of these laws are just funny now, but at one time, there was a valid (or at least somewhat valid) reason for them to exist.
Let's take a look at 10 of the weirdest ones in the Lone Star State.