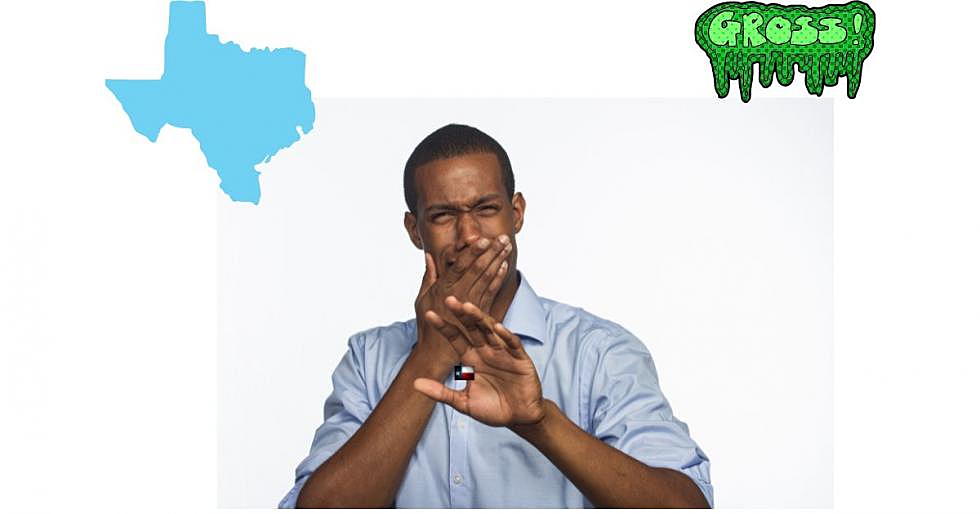 Gross! What Is Texas' Most Hated Food?
Canva
There are not that many things that gross me out in this world when it comes to certain dishes. I'm that person that will try anything once. There are some Texans on the other hand who say certain dishes in Texas will make their stomach hurt according to Zippia.
I AM NOT EATING THAT!
Zippia decided to conduct a study of Google trends to determine which foods people in each state were absolutely disgusted by, and I thought Texas' most hated food would be quite interesting.
First however, I also found it odd that the most hated food in America is olives, with a total number of 13 states hating this vegetable. I can't even eat certain dishes without them, like salad or pizza. But hey, I guess they're not for everyone..
WHAT IS THE MOST HATED FOOD IN TEXAS?
It turns out Texans aren't thrilled about anchovies. Once again, that's a food item that I don't mind eating, especially on my pizza, and it makes the best Caesar dressing you ever have in your life. But as it turns out, that salty fish is not a Texas favorite.
Anchovies are also unpopular with 12 other states, according to the data. Yeah, I don't know if Texans are just picky eaters or we just like what we like. Either way, it turn out an anchovy casserole is probably not the best thing to bring to a potluck in Texas.
14 Texas Eats We Can't Live Without
Top 20 Restaurants Central Texans Wish Would Come to Temple
A while back, I
asked the good people of Temple
if they could picture a good restaurant to fill the lot on North General Bruce Drive where the soon to be torn down Long John Silver's stood.
This was before it was announced that a Dutch Bros. Coffee location would open there (which was one of the places I predicted as a contender in our article).
So now Dutch Bros. is open in that spot, but the responses to my survey were interesting because they paint a picture of just how diverse Temple's population is. People recommended some familiar restaurants with locations in the surrounding area, but also a few I'd never even heard of.
Here are the top 20 results of the survey. Let's see what the good people of Temple are craving!
7 Seafood Restaurants in Killeen and Harker Heights You Need To Check Out
You don't have to travel to the coast to find great seafood. There are plenty of places right here in Central Texas that serve it up fresh and serve it up right. These are just a handful of our favorites. Did yours make the list? If not, let us know what we should try next!