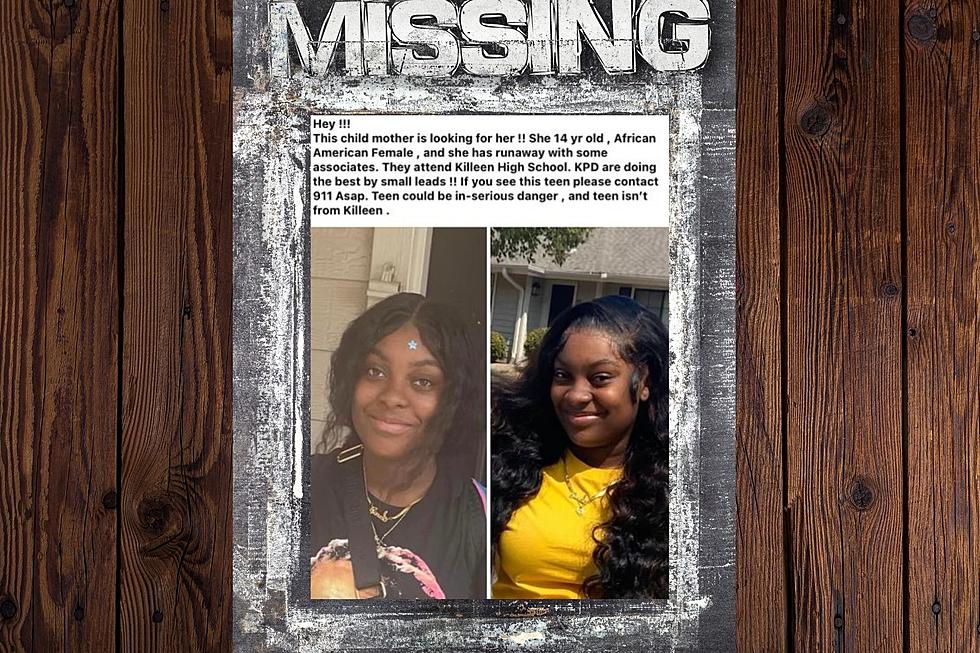 Texas Mom Is Asking The City Of Killeen To Help Find Her Daughter
Canva / Facebook
The fear that this Texas mother is witnessing right now, I do not wish on any parent. I was recently informed that a Killeen resident needed some help locating her daughter. Genesis Dinkins is a 14-year-old young lady who attends Killeen High School, she was last seen at her mother's house on October 5 Sunday at 3 AM.
HAS ANYONE SEEN GENESIS DINKINS HERE IN CENTRAL TEXAS?
When I spoke to Shabretta Dinkins, she said to me that she was very worried about the whereabouts of her daughter and even though her child left the house without permission, she just wanted her back home. Shabretta also says she's not exactly sure if her daughter Genesis is staying at a friend's house, or maybe an older individual who is able to house the teenager but either way it goes Genesis's mother is very worried and is asking for the city for our help. As a mother, I can understand how scary it is for you not to know where your child is.
HELP THIS KILLEEN MOTHER HAVE A STRESS-FREE NIGHT OF SLEEP
Keep an eye open in Central Texas and if you happen to see her daughter immediately report it to the authorities.  The last thing we want is for this young lady to be harmed or unable to be found so if you know any information, please do the right thing, and contact her mother and the authorities.
10 Easy Things to Grow In Your Texas Garden
Whether you're an amateur, novice, or pro, these plants are easy to grow in any Texas garden.
Gallery Credit: Toni Gee, Townsquare Media
14 Texas Eats We Can't Live Without
That Time We Found Derelict War Planes Hidden in Temple